16 September 2017
Brands We Love - JetKids BedBox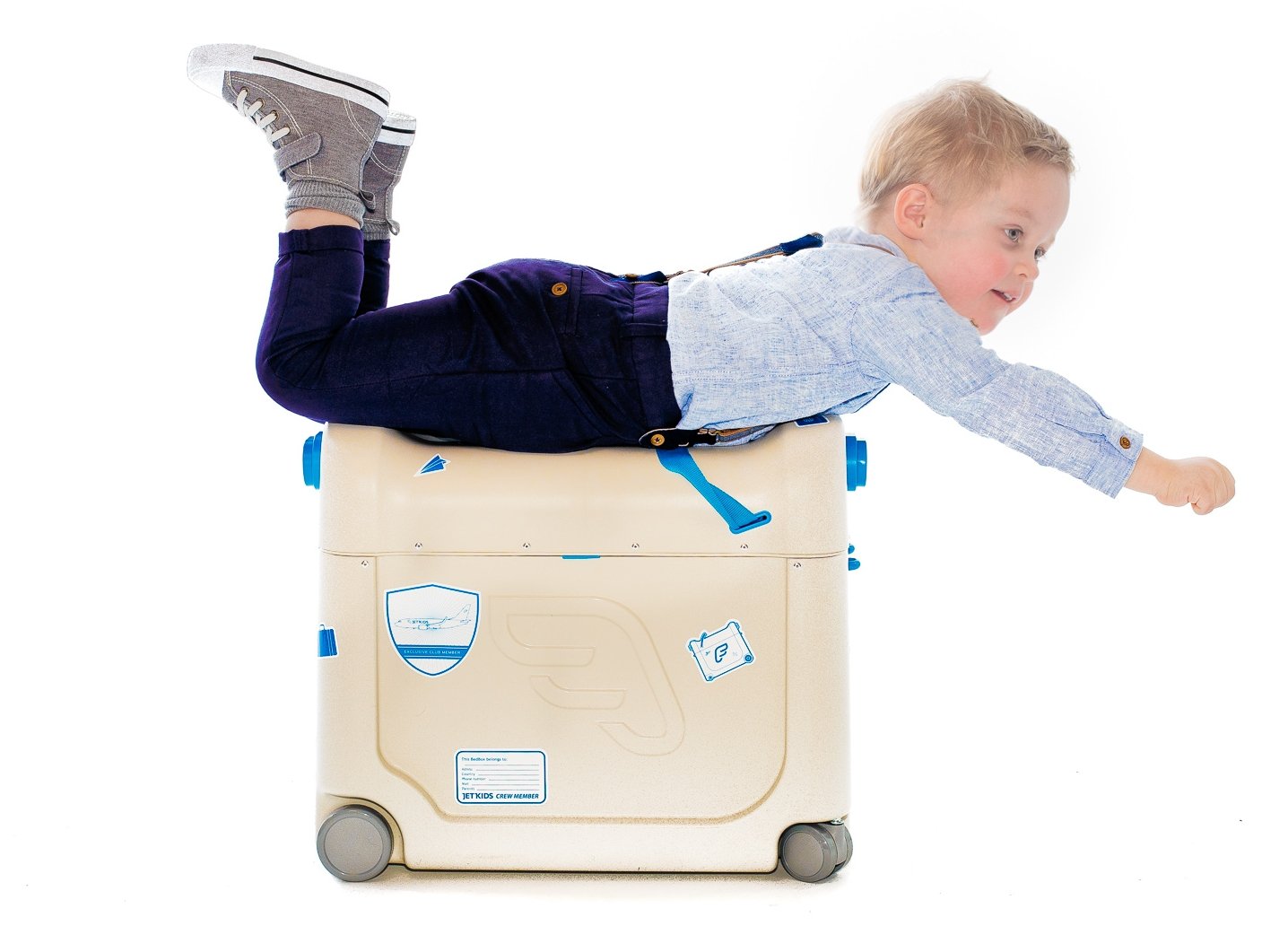 An introduction and our review of the JetKids BedBox (read to the end for a promotional offer!)
With this generation of globetrotters, it's not uncommon to hear of our little travelers with passports covered with exotic destinations. And yet one of the biggest cause of stress to sleep-deprived parents is the journey there. When we first heard of the BedBox, we were slightly apprehensive. But since we've tried and tested it on our own kids, we were sold! Introducing JetKids BedBox - the Ultimate travel gadget for children up to 6 -7 years of age. It's a hand luggage, ride on suitcase, bed/leg rest all in the very same box.
Riding through the big airports on a ride-on suitcase is a fun experience for kids, and solves that part of the journey in a positive way. And then comes the bit where you get cooped up in a small confined space for long haul or overnight flights. Even for adults, that can get a little grating. That is why a former aircraft engineer and airline Captain, together with his wife, spent 6 years developing BedBox®, a patented children's ride on suitcase that easily converts into an aircraft bed/leg-rest. With the help of the unique lid, which is height and length adjustable in order to fit most standard economy seats.
What we like about the JetKids BedBox:
We brought the BedBox on a recent trip to Perth with both our kids with a little hesitation initially since we have seen many kids luggage trolleys that ended up being carried by the parents. We decided to give it a shot anyway as we wanted to test the BedBox ourselves before bringing it to our store, and we were sold pretty quickly! These are what we like about the BedBox:
- The 360 degrees swivel wheels at the front of the box makes it SUPER easy to swivel, and hence more stable when maneuvering corners, with or without a kid riding on it. See more in our video here. In the video, you could also see our 3.5 year old girl riding on the luggage on her own, hence leaving us handsfree!
- It doubles up as our carry-on luggage. In our BedBox, we had 6 books, snacks, 2 of our muslin swaddle blankets that are thin and lightweight for each kid, change of clothes/diapers and wet wipes. For our almost 5-hour flights, all we carried onto the plane were the BedBox plus a backpack for extra clothes/diapers (you never know if you'll need them!) and water bottles. We prefer the BedBox to a normal cabin luggage because it's easy to open the top lid to retrieve snacks/books/clothes as opposed to opening up the entire luggage on the floor to do so.
- The BedBox fits nicely below the seat in front of you on the plane, in the overhead compartment and easily on airport trolleys.
- It was very easy to set up the bed/leg rest. While on the flight to and from Perth, both of kids took turns using it, and slept comfortably between 2-4 hours on the extended bed/leg-rest. The flight was only 4.5 hours long. We reckon this will be great for long-haul flights! To prevent the BedBox from moving, you can use the long hand strap to secure it to the legs of the seat.
- We travelled on Singapore Airlines to Perth, Western Australia and while we had to stow the BedBox away during take-off and landing, we did not have to keep it at anytime during the flight. When the child is seated or lying down on the BedBox mattress, it is easy to place the seatbelt over the child so that there is no need to move the child at all during turbulence.
Before traveling, we do advise that you check if the airline allows the JetKids BedBox. In a recent announcement, Virgin Airlines became one of the first Australian airlines to welcome a range of kids' sleep devices on board, including the JetKids BedBox. Currently, as far as we are aware, the only airlines that disallow the device are: Qantas, Emirates, Air France & Thai.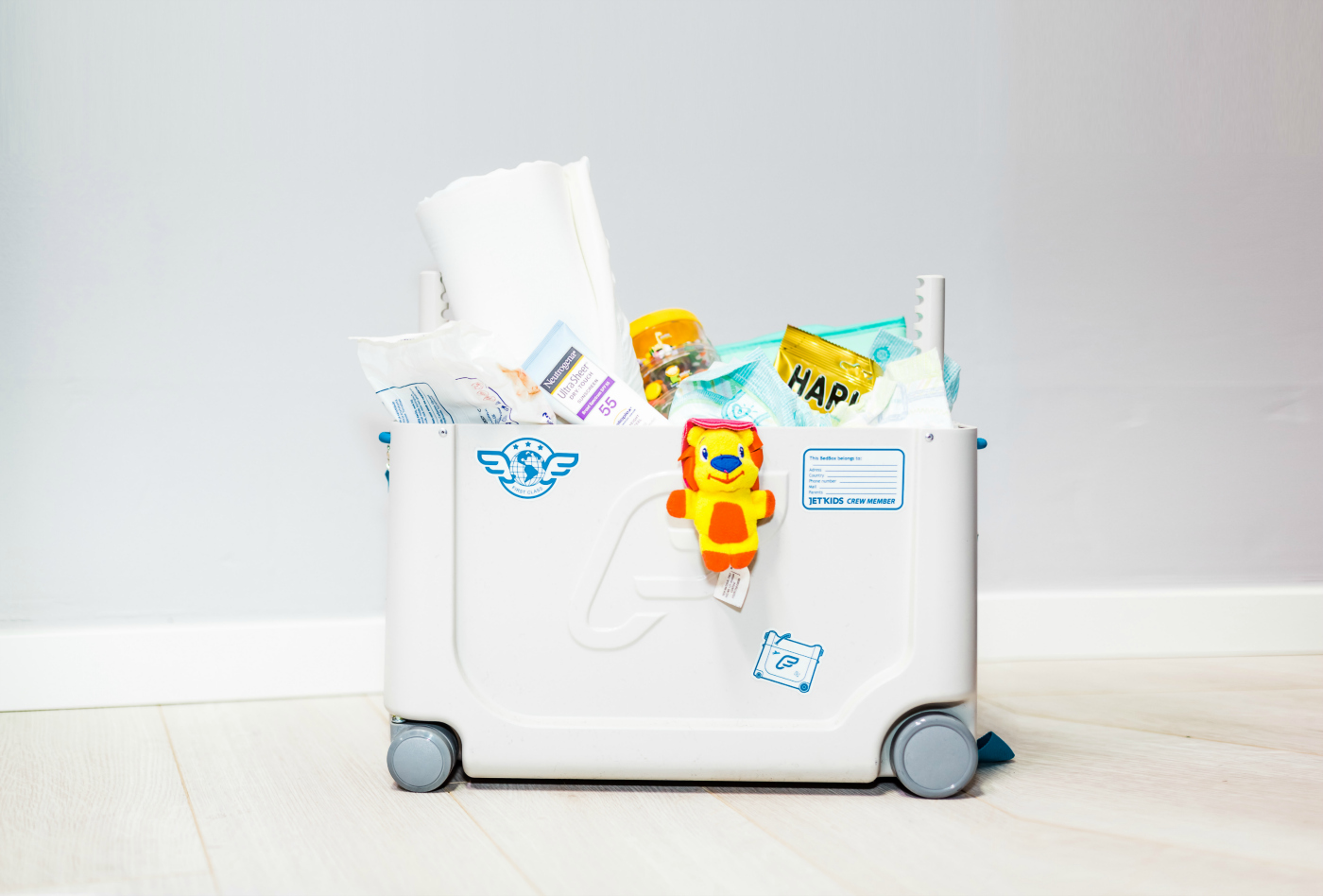 Other Technical details:
- Weigh only 3kg including mattress
- Dimensions (LxWxH): 46cm x 20cm x 36cm
- Swivel wheels in front allows excellent manoeuvring
- Washable mattress (hand wash & air dry)
- 20 litre volume gives enough storage for favourite items
- Easy installation (User Instructions)
- Universal, and fits most standard economy seats
- Not to be used during taxi, takeoff, landing or turbulence
- Maximum user weight: 35 kg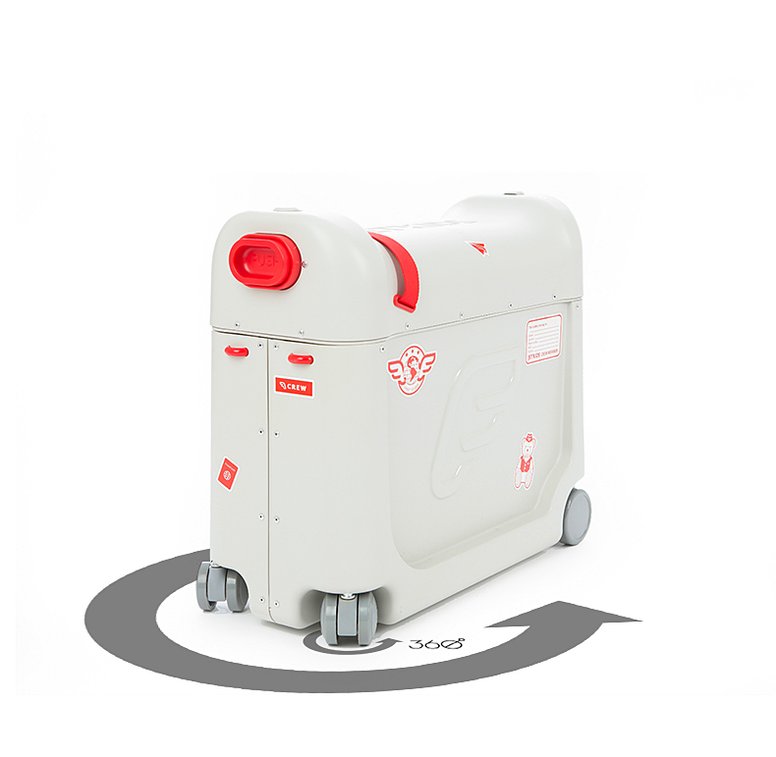 Come check it out in person in our store at #03-10 Downtown Gallery and you'd be surprised by the weight and easy of use of the bedboxes. I'm sure you'd be collecting more stamps and memories with the JetKids BedBox by your side!
Promotion Alert for Singapore customers only: The JetKids BedBox is currently available at a promotional launch price of SGD 269 (originally SGD 299) inclusive of free shipping. Available in blue and red colours, order it just in time for your Christmas vacation!
Have a peek below of the JetKids BedBox in action on our recent family vacation!
In partnership with Booking.com, we thought to bring good hotel deals for our readers looking for the perfect place to stay in Australia. Just click on any destination link below to see what's available!