19 September 2019
Chic Mom Style: Seven Maternity Style Staples for every Mom-To-Be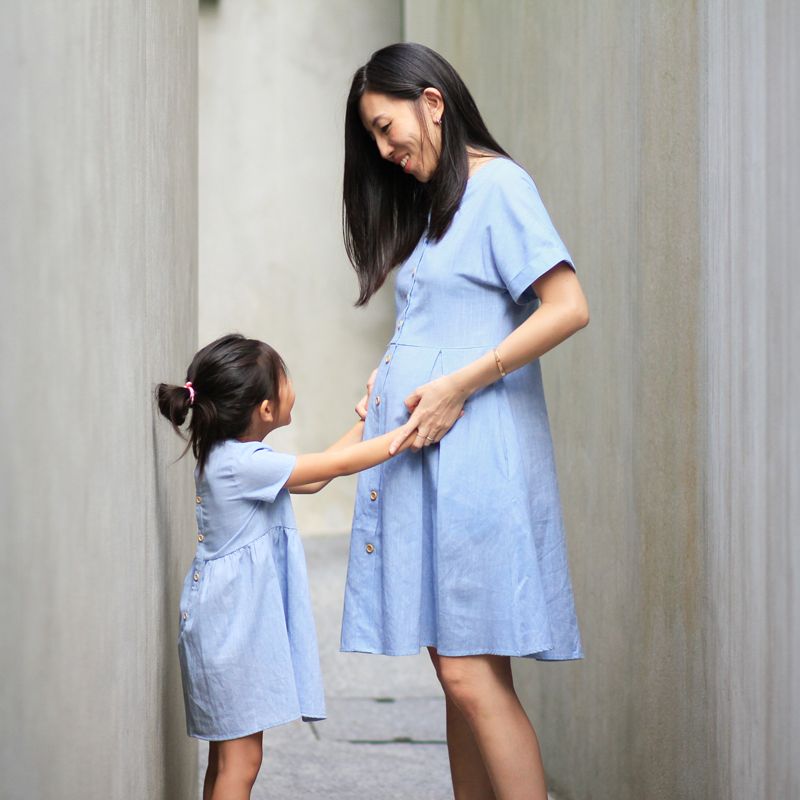 Dressing a growing baby bump is no easy task, just ask any mom! It's so hard to figure out how to make your closet functional for you while your body is changing every single day. We see celebrities wearing tight dresses and heels during their pregnancy and we all want to feel we can do that too, but the reality is that with a changing body this feels impossible! First, you have to figure out what styles work and what shapes are flattering with a baby bump and it can be so time consuming to try and figure this out. Not to forget, it is so expensive to invest in a huge range of maternity clothing with a baby on the way.
Maternity style is far from being an easy endeavor. You can either buy yourself an entirely new wardrobe every trimester or just bring together random outfits from what you already own. Neither sound like a very desirable solution.When you're on your journey of pregnancy to maternity, it feels like such an excessive expense to buy clothing just for this very specific period of nine months.
We all want to feel good about ourselves and what we're wearing. At Le Petit Society, we understand this struggle personally as some of us are moms. When we create clothes for moms, we make sure that the moms we know would actually want to wear them.
So, if you're feeling overwhelmed by the pressures of maternity style, we've created an easy-to-follow style guide containing tips and tricks and certain staple pieces for a smooth and chic pregnancy journey!
1. High quality basics only!
Your pregnancy and maternity closet should consist of basics that are easily styled and accessorized. The focus of these pieces should be on high quality, comfortable and durable fabric so that you can wear these pieces even when you start your journey as a new mom.
To keep things fresh, accessorize these basics with printed scarves, a thin duster coat, and some fun chunky jewelry. No one says that your basics have to look basic!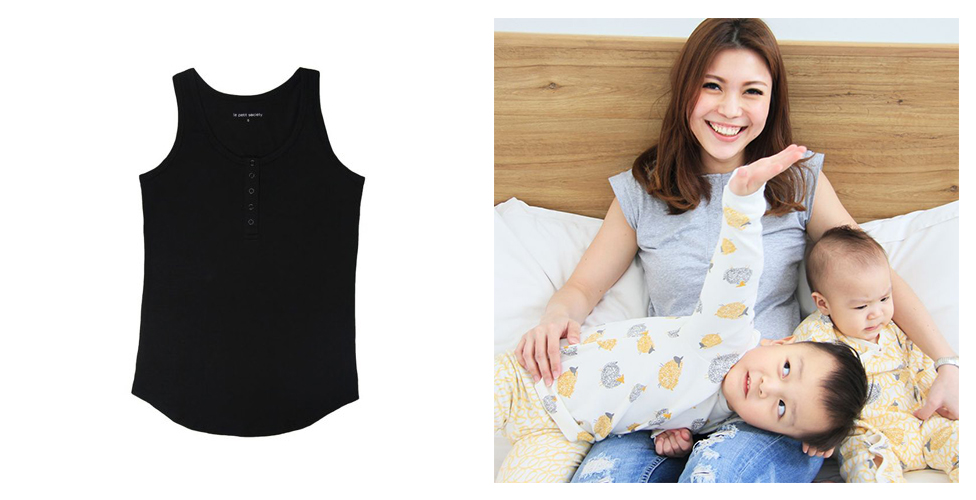 | Jersey Black Ladies Tank Top | Jersey Sleeveless Melange Grey Ladies Tee |
Our jersey tank top and jersey tee are exactly the kind of easy basics that will take you from your pregnancy to your nursing days- with easy and breathable fabric and snap buttons down the front for feeding
2. All over these overalls!
Overalls or dungarees are such an easy piece to wear during your pregnancy. It's youthful, its comfortable and there's nothing pushing against your baby bump.
It's also the perfect piece for a new mom as it is completely nursing friendly. Choose overalls in a chambray for a trendy all over denim look. Pair this look with some wedges and some jewelry for a simple brunch look or dress it down with a pair of sneakers for the school run!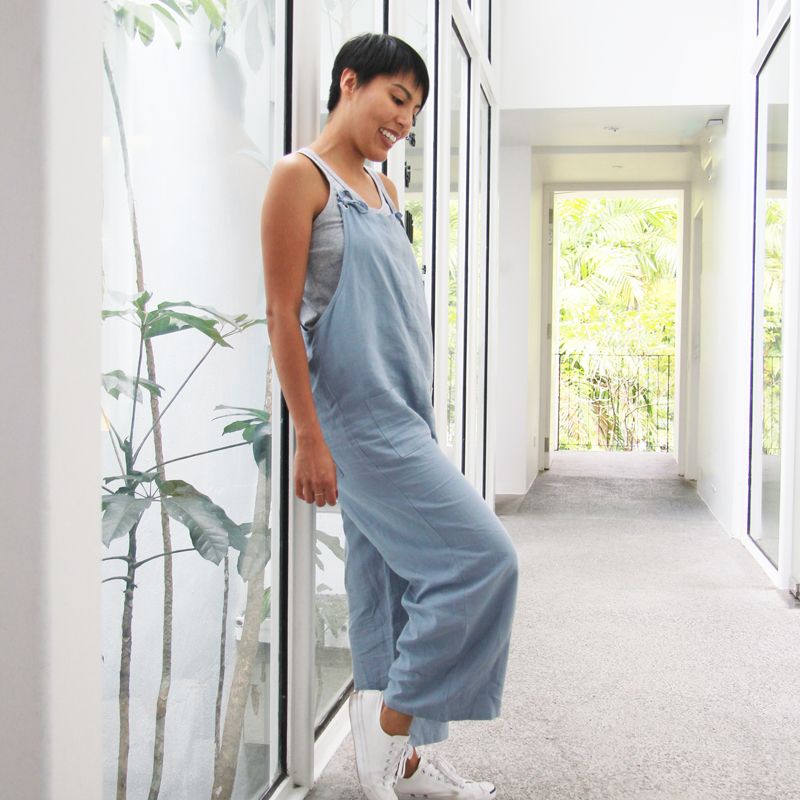 | Light Blue Ladies Long Overalls |
Our lightweight chambray overalls are a classic! With the loose fitted silhouette and the tie straps at the top, these overalls combine style, functionality and comfort for every mom.
3. Cinch in a pinch!
Now you may think it doesn't make sense to cinch at the waist with a baby bump. However, if you belt right below your bust, this gives you a more of an hourglass shape without being uncomfortable or tight. You can keep it comfortable by using a cloth belt that can be adjusted according your need.
You can always go for the oversized look without the belt too. The belt gives you the option to make this outfit more flattering for before or after your pregnancy- truly such a versatile piece.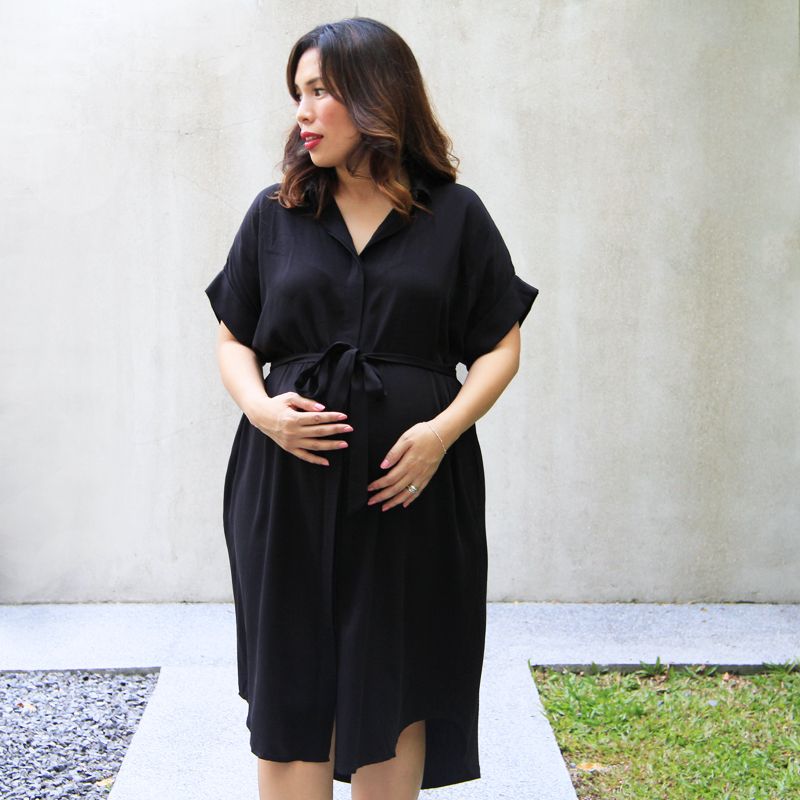 | Short Sleeves Black Ladies Shirt Dress |
Our flowy shirt dress with cuffed sleeves and a high low hem is functional and chic! This dress can be worn for any outing, depending on the way you choose to style it.
4. A Jersey Dress is your Best Friend
While it may be nerve-racking to put your baby bump on full display in a fitted piece, a jersey dress is actually one of the most flattering pieces for your body type because it doesn't drown you in fabric! A tight jersey dress is not only such a comfortable item, it also makes you look instantly put together. It is also an item that you can stretch into throughout your entire pregnancy.
The best part about this dress is that you'll surely be wearing it long after your little bub arrives into this world!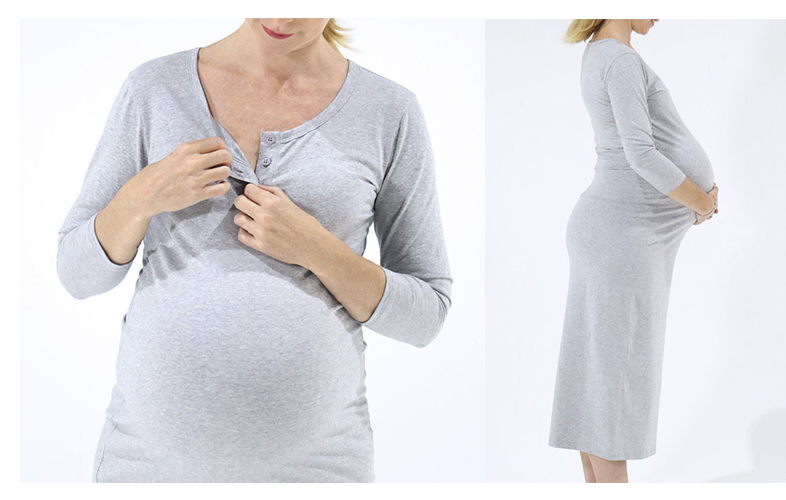 | Jersey 3/4-Sleeves Melange Grey Ladies Maxi Dress |
This simple and versatile maxi dress brings style and comfort to your life- perfect before, during and even after pregnancy!
5. Wrap it up!
This dress is one of the most flattering and easy outfits that every woman should have in her closet. You guessed it, we're talking about the iconic wrap dress. Adjust it to however snug or loose you want it to be and still look stylish and chic.
A wrap dress will give your body the most flattering shape and also keep you comfortable before, during and after your pregnancy. This can be worn for a semi-formal work event or a casual Sunday family picnic.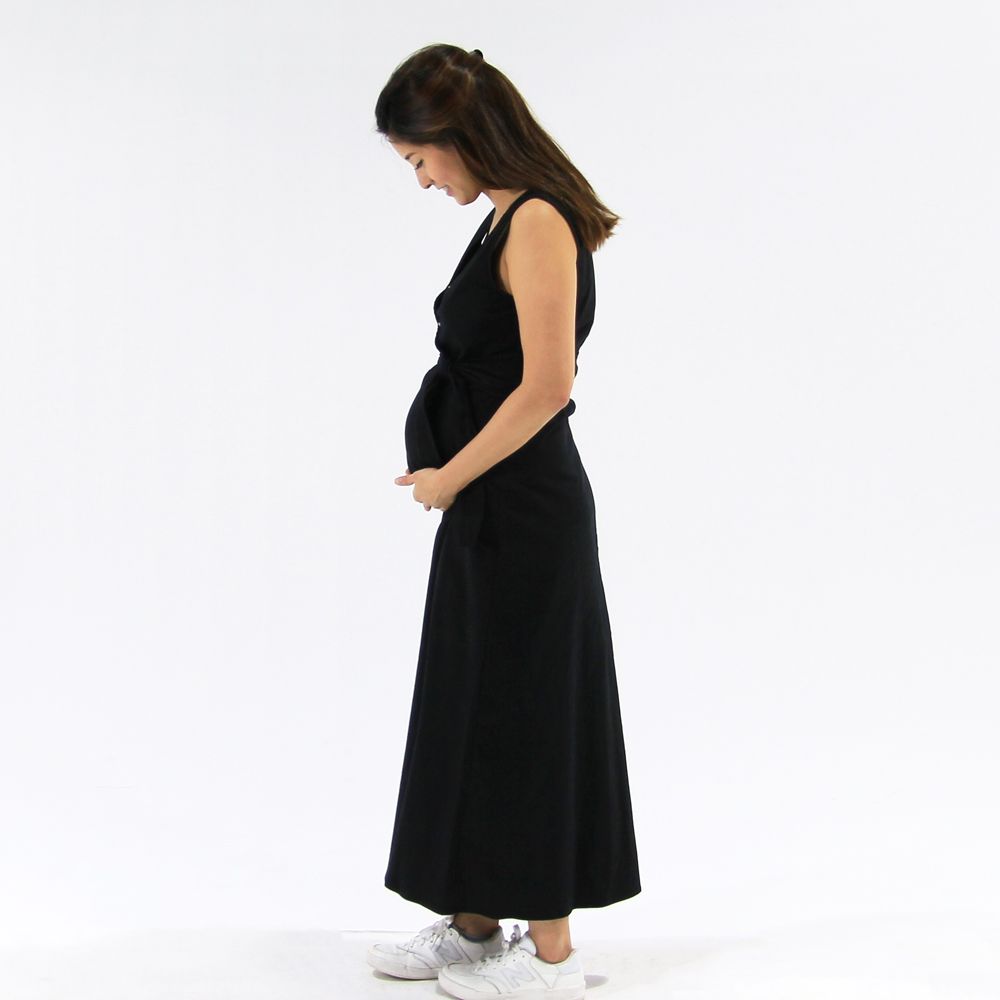 | Woven Jet Black Ladies Wrap Dress |
Our black wrap dress comes with a detachable sash so that you can choose how you would like it to fit your body. With endless styling possibilities for any event, this dress is a must have for every woman!
6. Go bold or go home!
Bring some colour into your wardrobe to not get in a rut with the neutral colours. A bold colour is an easy style statement and is perfect to let your personality shine through your clothing.
We love a bright colored maxi dress for a casual day with your family and friends. Easy to wear and fun to be in all day!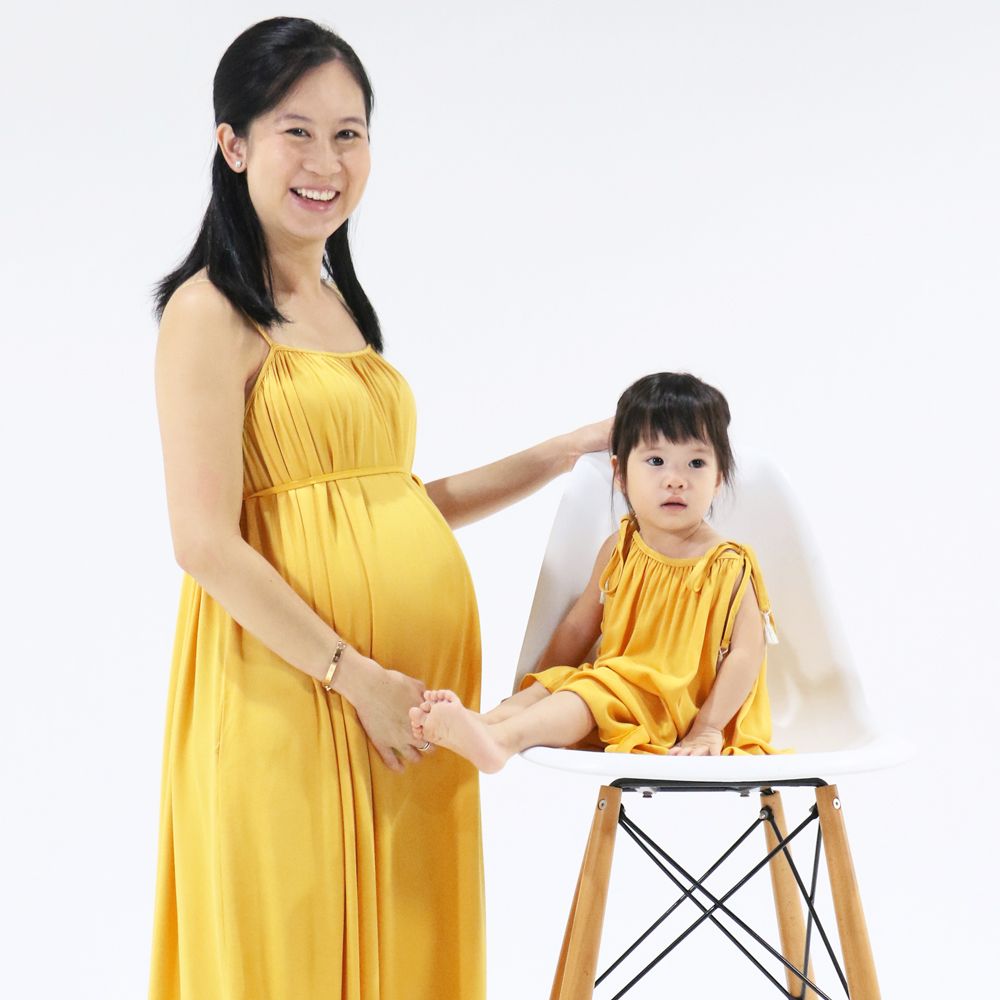 | Cami Marigold Yellow Ladies Swing Maxi Dress |
Our maxi dress which comes in this sunny marigold yellow, cobalt blue emerald green and ivory. Each of these styles can be matched with your little girl for a cute mama+mini moment.
7. You can never go wrong with a Tee!
Finally, for those days that you just want to be casual and cozy, a white cotton tee will never go out of style! Pair it with your favorite maternity jeans or leggings and white sneakers for a day look to run errands.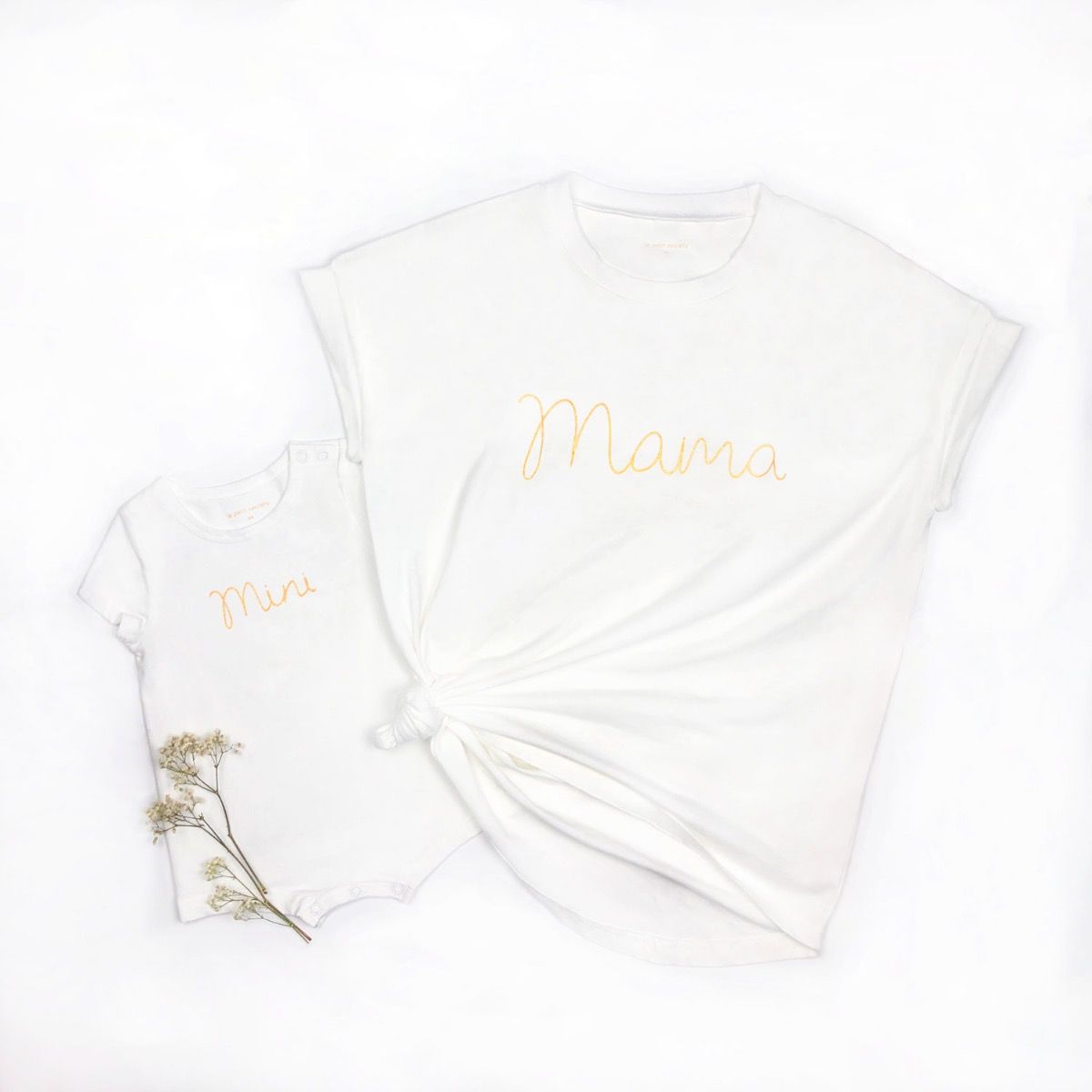 With our cute Mama tee, you can proudly show off your new or almost mom status to the world. Size up for a more oversized look. Get matching ones for your husband and your little ones for a fun family photo or to celebrate your new little one!
Happy shopping, moms!