08 March 2019
Ebel on Raising Kids with a village & importance of health
Ebel is a mama of two, Oliver (4 year old) and Riley (1 year old). She spent 10 years of her career flying before deciding take a break. Seeing everyone around her pregnant and already parents put pressure on her but it took some time for them to conceive their first child. Wanting financial independent, she chose to start a career in healthcare inspired by what really matters to her family.
What we loved being around Ebel is the kindness of her spirit that makes you feel instantly like a friend and cared for. It was a combination between her experience at work and transformation to a mom that inspired us to have a chat with this lovely mama.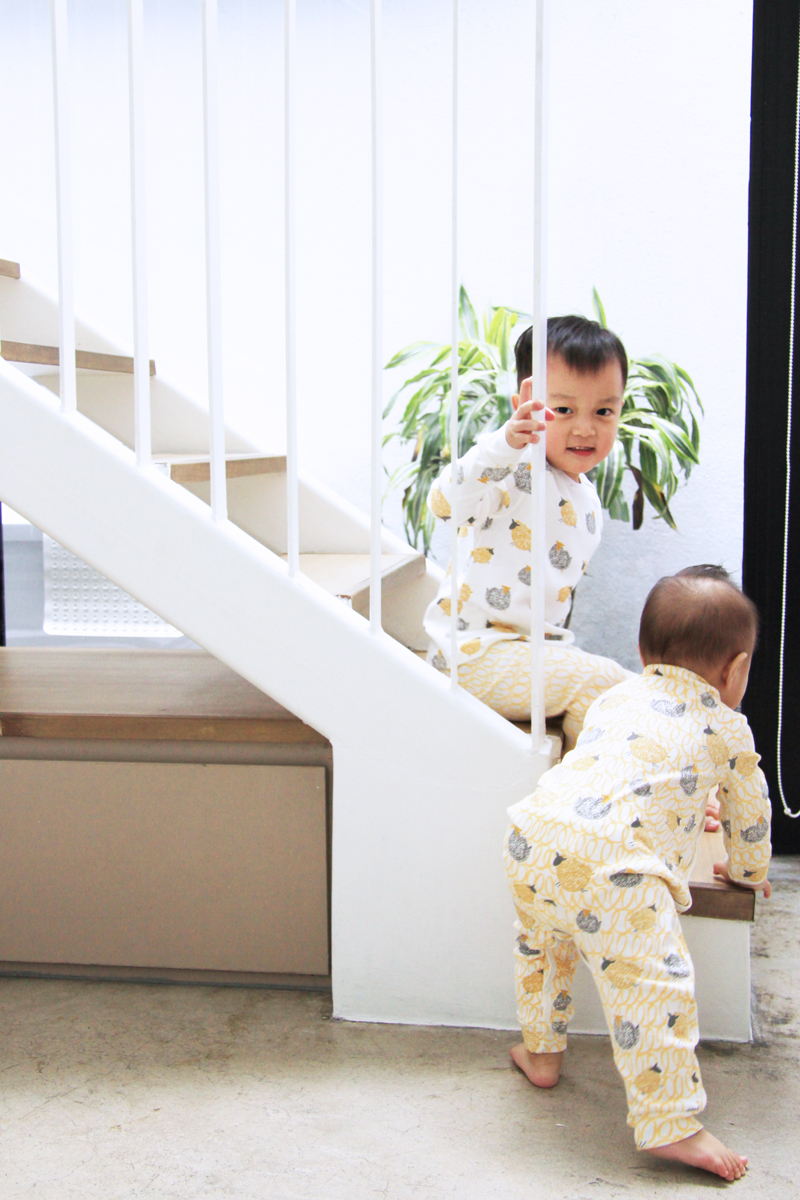 1 - Best Advice you have ever received.
It's ok to ask for help and not do everything on your own. It's ok to say "I'm tired" and "outsource" your kids to someone else for a couple of hours! (And yes, ask for help EARLY!)
2 – Has healthcare always been a priority? How has this changed since becoming a mother?
Seeing your child sick and even at best effort, you can't make them feel better is the hardest thing. Both my boys experienced bronchitis and had "staycations" at the hospital. Even though it was painful seeing them breathless on the nebuliser and struggling with the different masks fitted on, I'm thankful that what they are experiencing is temporal and of course easily treatable.Working in a healthcare industry now made me realize what is ultimately most important for my children - health and happiness. Good health is something people take for granted.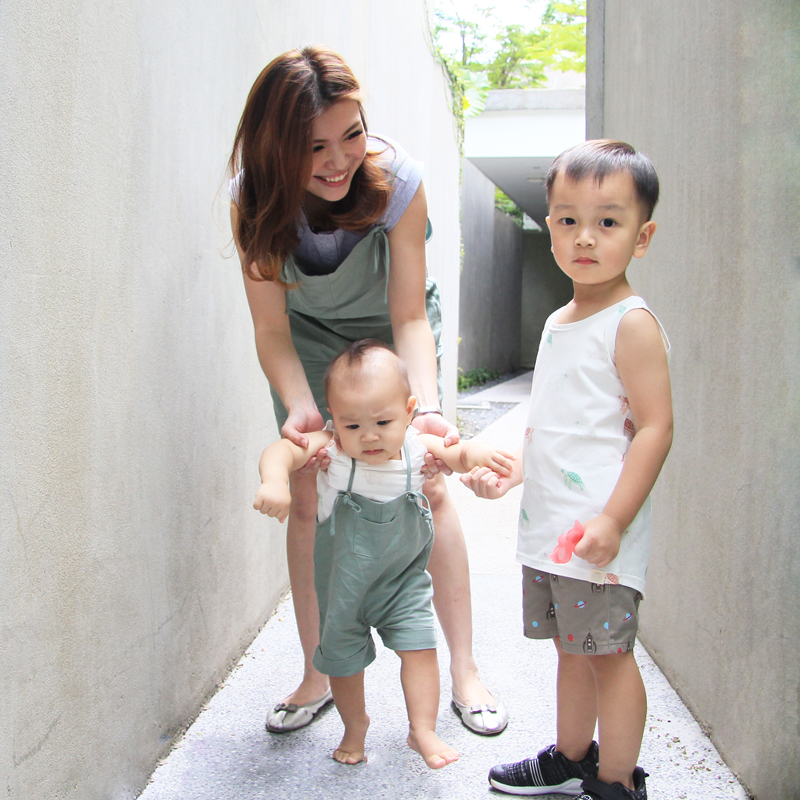 3 - Best Part about Motherhood
Their smiles. And when my child learns how to care for others. Let's enjoy their childlikeness while it last!
4 - How do you practice self-care?
As a working mum, I am able to have "me-time" while at work (have a meal without screaming kids). If I manage to knock off early, I squeeze in time for my beauty treats. Maintaining my sanity is important so as to have happy kids!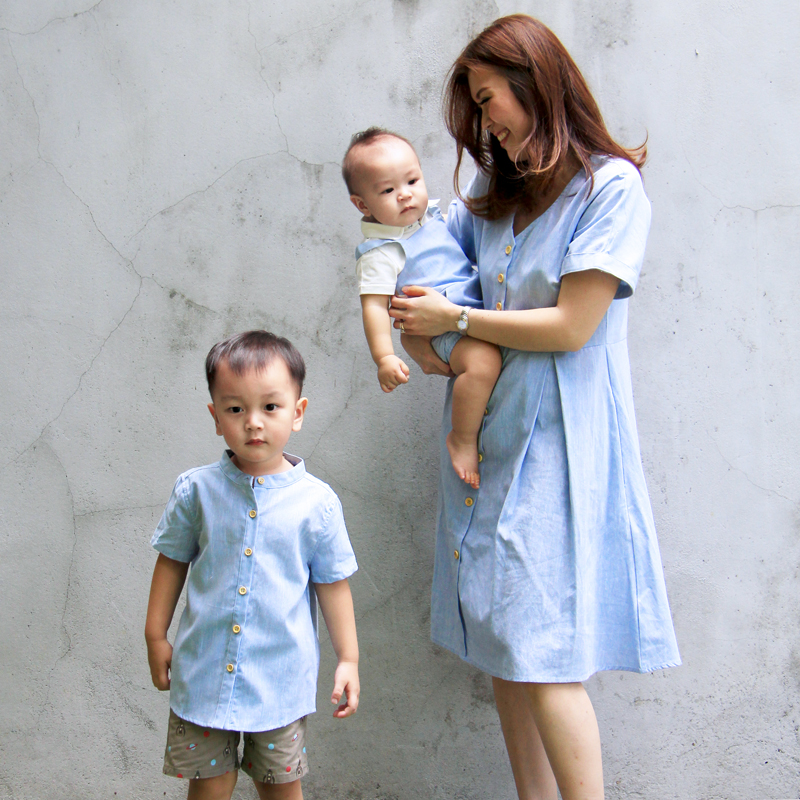 5 - When do you feel most empowered?
When I get to share my experiences with mums-to-be. And when I get to define what are the "right priorities and values" in my children's lives. Motherhood have definitely made a positive impact on the priorities in life.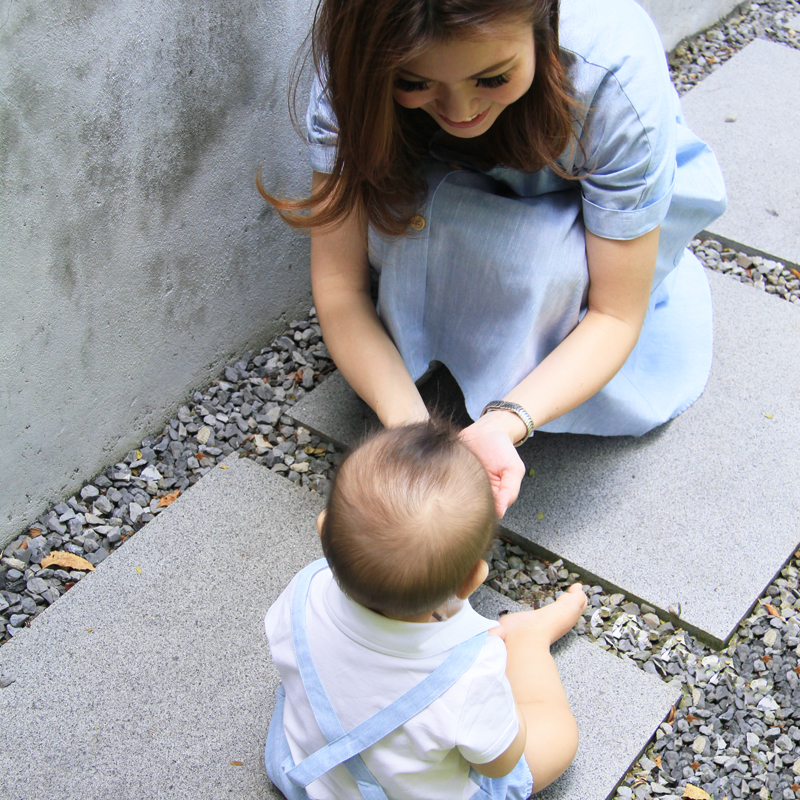 And just like Ebel, many of our customers are now our friends and we love keeping the communication loop open and find out more about you and your kids! Head on over to our Instagram stories and join in the fun. We have shared a Mama + Mini Musings template & tell us more about yourself and share it on your own page! Something fun to keep the weekend light! Have a good one, guys!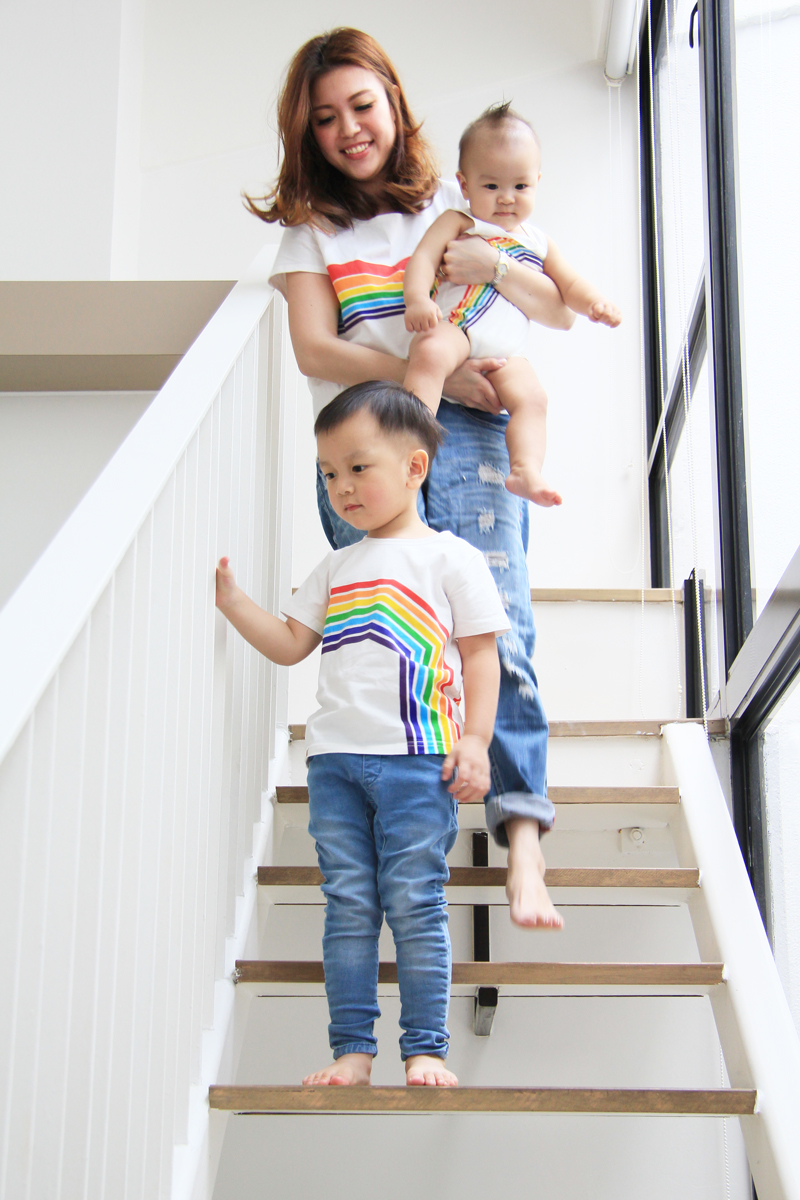 Living the Look
Ebel : Jersey Melange Grey Ladies Tank Top , Light Green Ladies Short Overalls, Chambray Ladies Button-Down Dress, Adult Ladies' Rainbow Crop Tee in White
Oliver & Riley : Kids Long Sleeve Organic Pyjamas Set in Sheep Print, Baby Organic Sleepsuit in Sheep Print, Light Green Kids Short Overalls, Chambray Short Sleeves Boys Shirt with Cross Pleat Back Details, Boys Bermuda in Rocket Print, Chambray Baby Boy Overalls, Baby Romper in Turtle Print, Kids Tank in Turtle Print, Kids Rainbow Tee in White, Baby Rainbow Romper in White
The Collection
Mama + Mini Capsule 2 collection is designed for ladies from all walks of life with comfort, style and function in mind. Besides allowing mothers to coordinate with their children, another key focus of this collection is versatility. The pieces are made for all mothers with a majority of them being maternity and nursing friendly as we are with you at every stage of your motherhood journey.
{SHOP Mama + Mini}