13 March 2020
Family-Friendly Restaurants in Singapore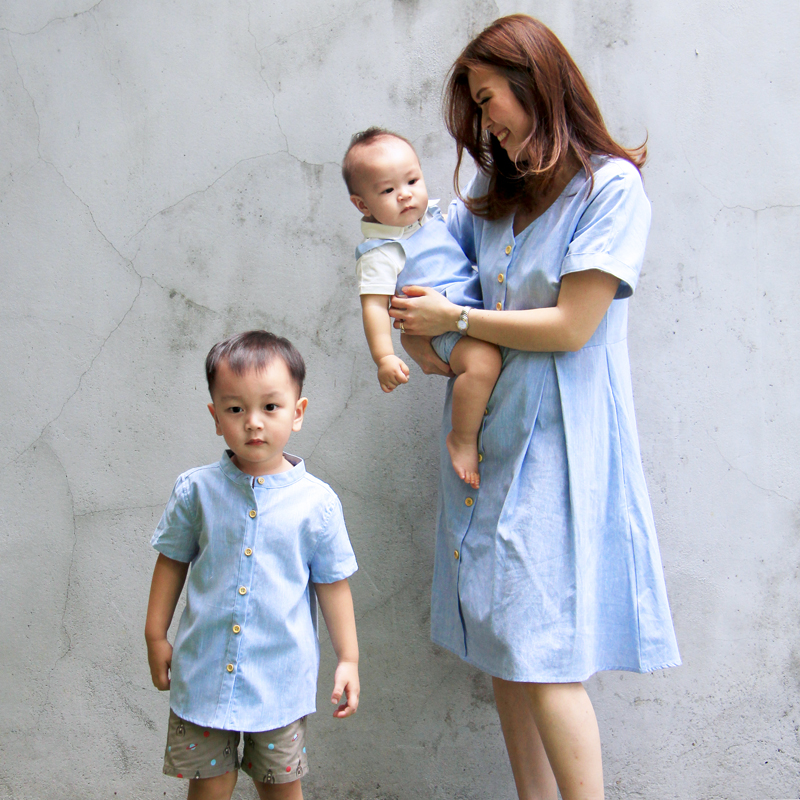 Anything with fresh air and a playrgound always ranks high in our list. Combine that with one of the biggest selection of fresh meat and produce and that is a winner! We love the wholesome menu and prompt service in the Bistro and the kids love running around and spotting fishies in the ponds. It does get busy on the weekends so be sure to get a spot in the restaurant before the lunch crowd.
Address : 22 Dempsey Road Singapore 249679
Bistro & Wine Bar Culina Dempsey
Ultimate destination for families that enjoy food. Explore their range of meats and light bites with the family. We love that you can also do a bit of shopping and indulge in a gorgeous floral arrangement for the weekend while you're there!
Address : Blk 15 Dempsey Road Singapore 249675
Baker & Cook / Plank Pizza Loewen
We love the cosy feel of the Core Collective area with ample space for scooting, a rustic playground and loads of fresh air. Indulge in fresh bakes and coffee from Baker & Cook in the day and order up some sourdough pizza from Plank for your little pizza lover. Your children would never run out of things to explore. There is a little tree house, a swing, a pirate ship and loads of ride ones around the area to have fun with. Also home to SWISH Swim School so great for post swim snack and dinner!
Address : 30C Loewen Road Singapore 248839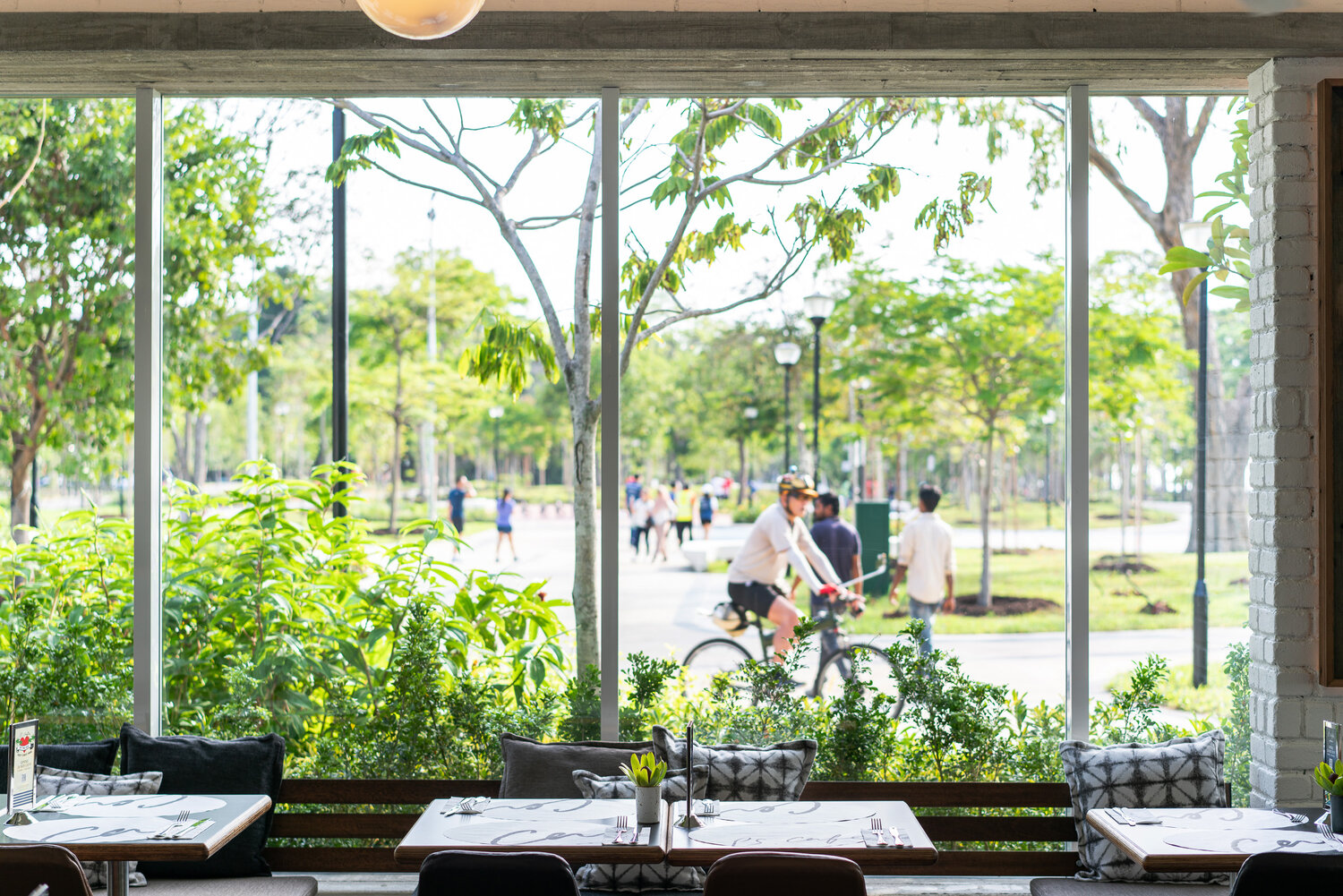 P.S. Cafe is no stranger in the Food and Beverage industry. With their always aesthetically pleasing interior to their brilliant locations, we have always been a fan of their restaurants. Their latest launch at East Coast Park has been a dream come true. We have always found East Coast Park to be a bit of a disappointment in the food department. But with P.S. Cafe (and so conveniently located next to the Cyclist Corner), your family can round up an adventure to the beach with their always reliable truffle fries or delicious meal.
Address : 1110 East Coast Parkway, Cyclist Park, 01-05/06/07 Singapore 449880
. We love both locations of Cafe Melba (Goodman Art Center & Mediapolis). They're both a great way to spend the weekend with the kids. Espeically with their signature bouncy castle and space for the kids to kick a ball and scoot around. Serving up classic western breakfast all day and coffee, we find it a great location to catch up with friends.
Address : 1 Stars Ave, #03-01, Singapore 138507
Wheeler's Estate is no stranger to the cafe scene. With it's other restaurant in Balestier, we've always been appreciative of the details in their restaurants. Wheeler's Estate at Selatar Aerospace Park is set in a beautiful colonial house with a multi space concept consisting of a bar, restaurant and alfresco dining if you need to keep an eye on the kids. There is a playground (shaped in an airplane of course!) nearby which is a great hit with older kids and loads of space to throw a frisbee or walk your pet. Bonus because airplane aficionados can stand right up to the fence and spot the planes take off! Good fun for everyone. Aside from Wheeler's Estate, that area has The Summerhouse, Wildseed Cafe & Bar and more.
Address : 2 Park Lane, Singapore 798386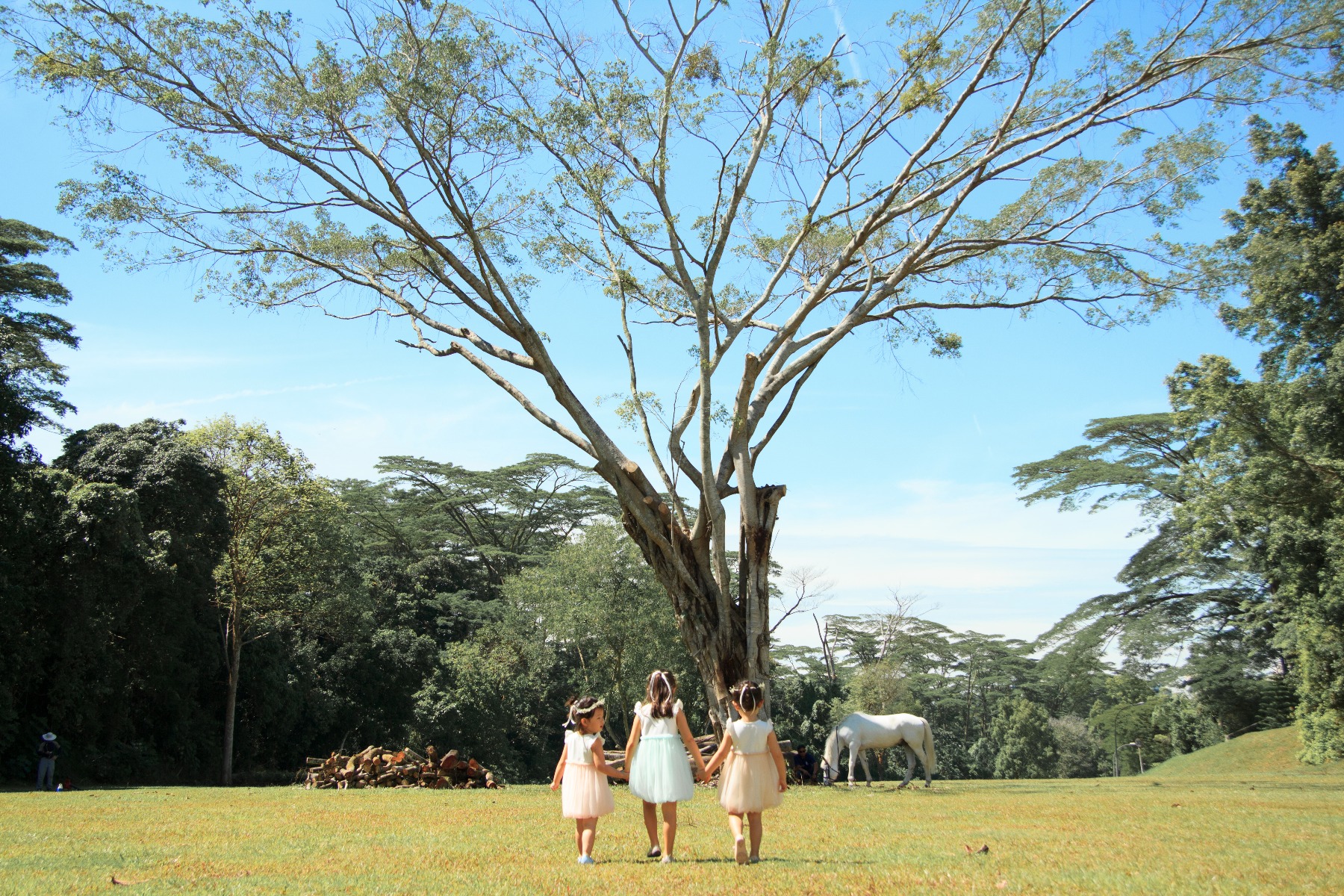 If you have a little one that is crazy about horses, this is your spot. Riders Café is a restaurant serving delicious contemporary comfort food in a casual and relaxing old black and white colonial house. It almost feels like youre no longer in Singapore. On certain weekends, they can also enjoy pony rides at $10 each. What a lovely treat!
Address : 51 Fairways Dr, Singapore 286965
If you're feeling like a bit of roast meats and gorgeously relaxed outdoor space that brings you back to nature - Camp Kilo is your place. We are obsessed with their iced pops and charred brussel sprouts and how close to the river it is. Look out on their Facebook page for update on events! Its always something fun happening!
Address : 66 Kampong Bugis, Level 1, Singapore 338987
How can we compile a list without including some of our own hotpot favourites! In addition to the classic Haidilao experience that includes children play corner, manicures and even cribs for younger babies, we are also fans of Beauty in The Pot. Their Vivocity branch boasts of an eye-catching playground that will keep the squirms at bay. We love headed over for dinner after a visit to Sentosa or movie. Steamboat is also an easy option for kids' meals, always easy and yummy.
Address : 1 Harbourfront Walk VivoCity #03-08A Singapore 098585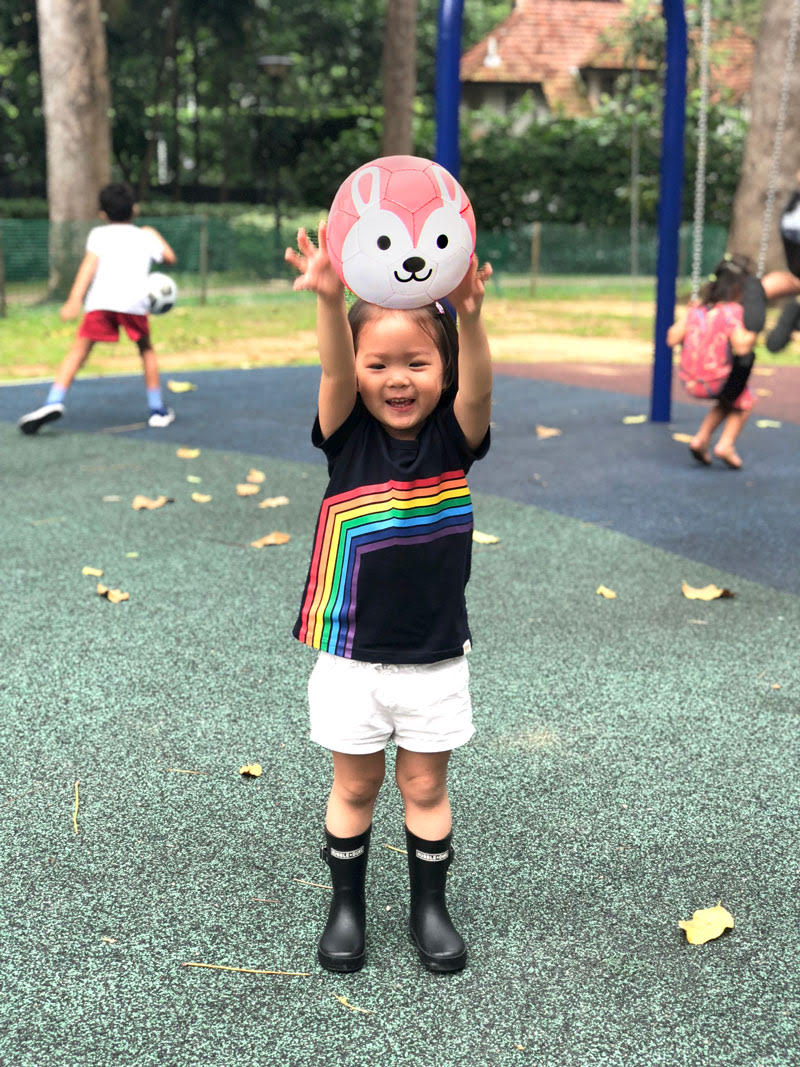 What is there not to love about beach clubs? There's the sun, the sea and the sand! The perfect combination to keeping the kids occupied all day long. We have always been huge fans of the beach clubs in Sentosa especially on week nights where you get a bit more space and less of the drunk party crowd. FOC Sentosa has the yummiest food with tapas portions (great for little hands to share in between jumping into their pool) and located on a more tranquil beach of Palawan Beach, we find the beach a little quieter and cleaner.
Address : 110 Tanjong Beach Walk Singapore 098943
A fuss free burger joint with the yummiest milkshake. Opt for the outdoor seats overlooking the playground and bring scooters for the kids to have a run around before the food arrives.
Address : 60 Robertson Quay, #01-01 Singapore 238252