15 March 2019
Robyn on being #MamaBoss and Epic Boss Baby Folds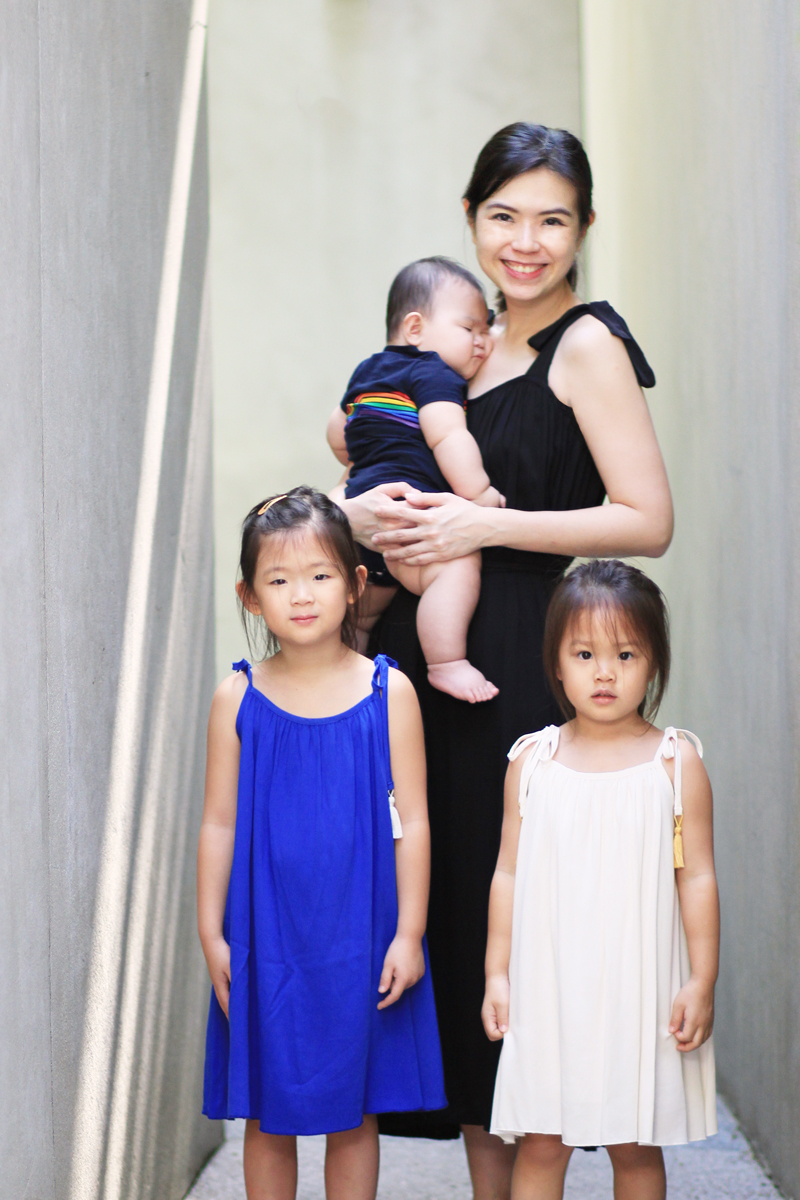 Our founder, Robyn Liang's dynamic career that led the brand to what it is today is not a typical one. After a successful start in the financial industry, Robyn and Dylan were inspired and desired to fill in a gap in the kids garment world in 2012. With a founding principle that great style should be for everyday, they developed an Asia-made line that delivers top quality and design with collections after collection with comfortable and stylish pieces befitting for all occasions, across all ages. As the Creative Director, Robyn is responsible for everything from the research to designing of collections, production, marketing and customer service, nothing is too small for her.
In parallel with the growth of the brand, their family grew as well. She is now a proud mama of two beautiful girls, Rylee (5 year old) and Skyler (3 year old) and a little boy Kyle (7 months old). Here, the beautifully honest mama shares her motherhood journey with us— and some business advice for other aspiring #mamabosses.
***
1 - What advice would you give to mums/others who are considering starting their own business?
The first question I would ask any budding entrepreneur is, what is your objective in starting a business and how much effort/time are you willing to devote to it?
I started Le Petit Society with my husband Dylan 7 years ago, before we were married and before we had kids. Back then we felt that there was a gap in the market; there weren't enough well-designed kids clothing at affordable prices. A few months after we launched the online store, we found out we were pregnant with our first child. Our second child came shortly after and we found ourselves with 2 kids under 2. During those first few years of launching the brand, we took it fairly easy, worked from home and had lots of time with our girls. But with children came greater responsibilitiesand higher expenses. A hobby business where we had a very "good" work-life balance (i.e. more time for ourselves and our kids) wouldn't be enough to support the family. At the end of 2015, we set up our office and went full-time into the business. We didn't give ourselves anything else to fall back on, making the business fully accountable for supporting our family. It has to work. And in turn we work extremely hard, pulling in hours at night after the kids go to bed, and working on weekends at times. There is a compromise; while we may have more flexibility, there are certain periods of the year where we have less time for the kids and for ourselves than we would have liked. And I have definitely missed out on some of our kids' firsts. The reward? We have built a happy family of 5 alongside our business and life has never felt fuller!
So if you want to build a successful business, be prepared to work extremely hard. Probably the hardest in your life, especially in the formative years. And to do it sustainably, your business has to be your passion.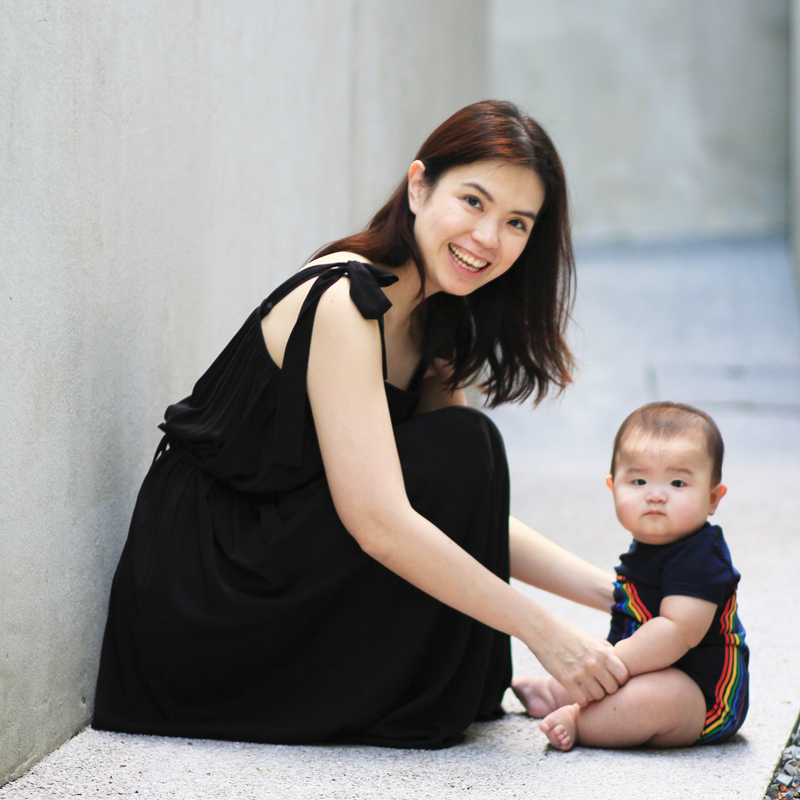 2 - Hardest part about Motherhood
Being a good role model for my kids - that's a daily reminder. Also learning how to prioritise myself and my husband above the kids, without feeling guilty. Self love is important.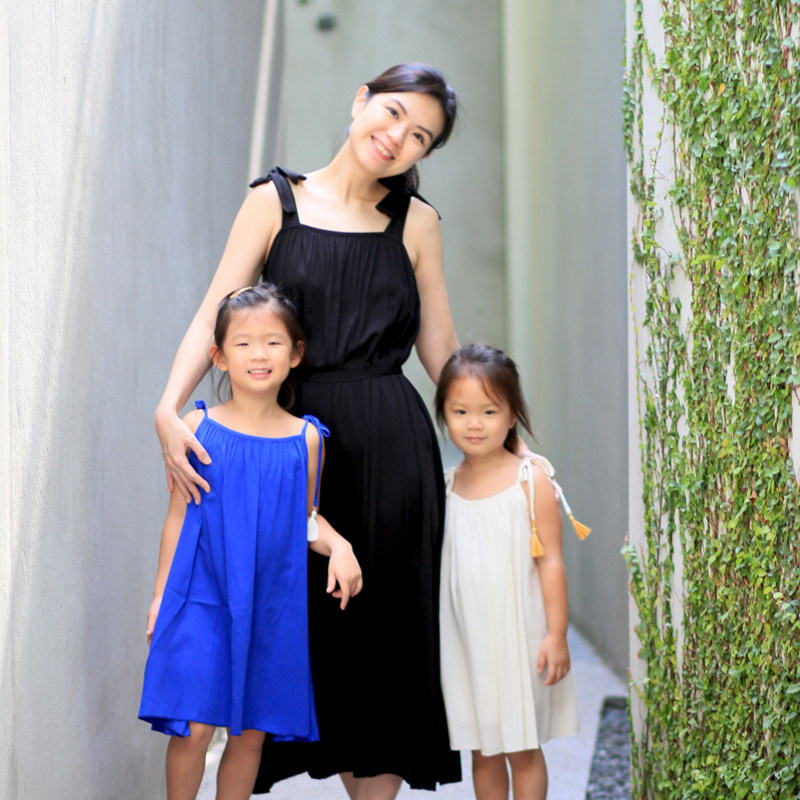 3 - Best Part about Motherhood
So many!! I have 3 little beings who love me for me, and who love me unconditionally. I also get to relive life through seeing and experiencing things through my children's eyes. It's like getting another shot at life!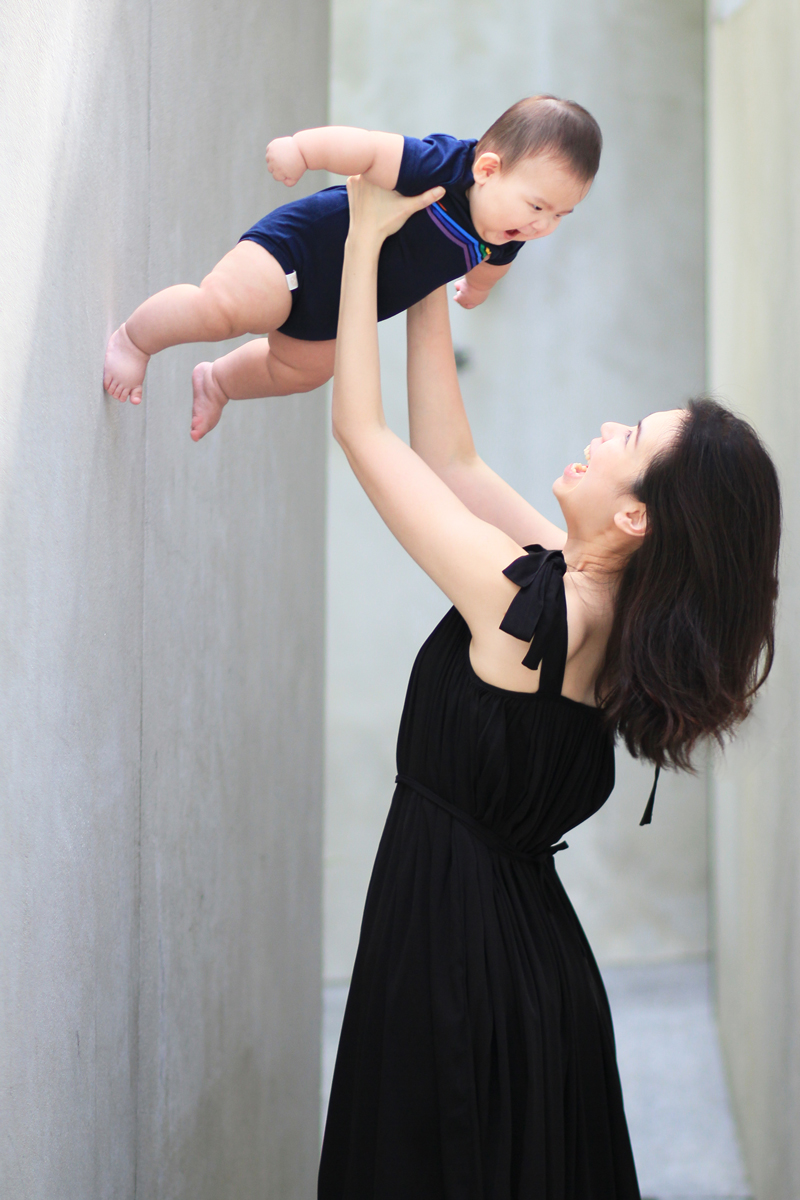 4 - What is something people don't know about?
That besides being the superdaddy to my kids, Dylan is the real superhero in our business. He's the one who makes sure everyone gets paid, who crunches the numbers, who deals with government agencies for our grants and with our lawyers for our trademarks etc etc. (Basically all the things I don't like doing or aren't good at!) I think a disproportionate amount of limelight gets shone on me, being a mumpreneur and mum to 3 kids. It's true that it's no easy feat balancing family and work, but it's not a struggle that only mums go through. So while we dedicate this series to motherhood, let's not forget the men in our lives!
5 - What is it like working with your husband?
Sometimes I feel like strangling him. But MOST times we actually complement each other really nicely. We decided from the onset to segregate duties based on what we are interested in as well as what each of us is good at. I think having one key decision maker in different areas helps to minimise conflict on a day to day basis. As for major issues, we make decisions together and because our goals - both personally and professionally - are aligned, we hardly differ in opinions when it comes to strategic decisions. Many people would beg to differ, but I find a husband-and-wife team can be very powerful as it means a lot more things are at stake when we "break up", so it's never an option.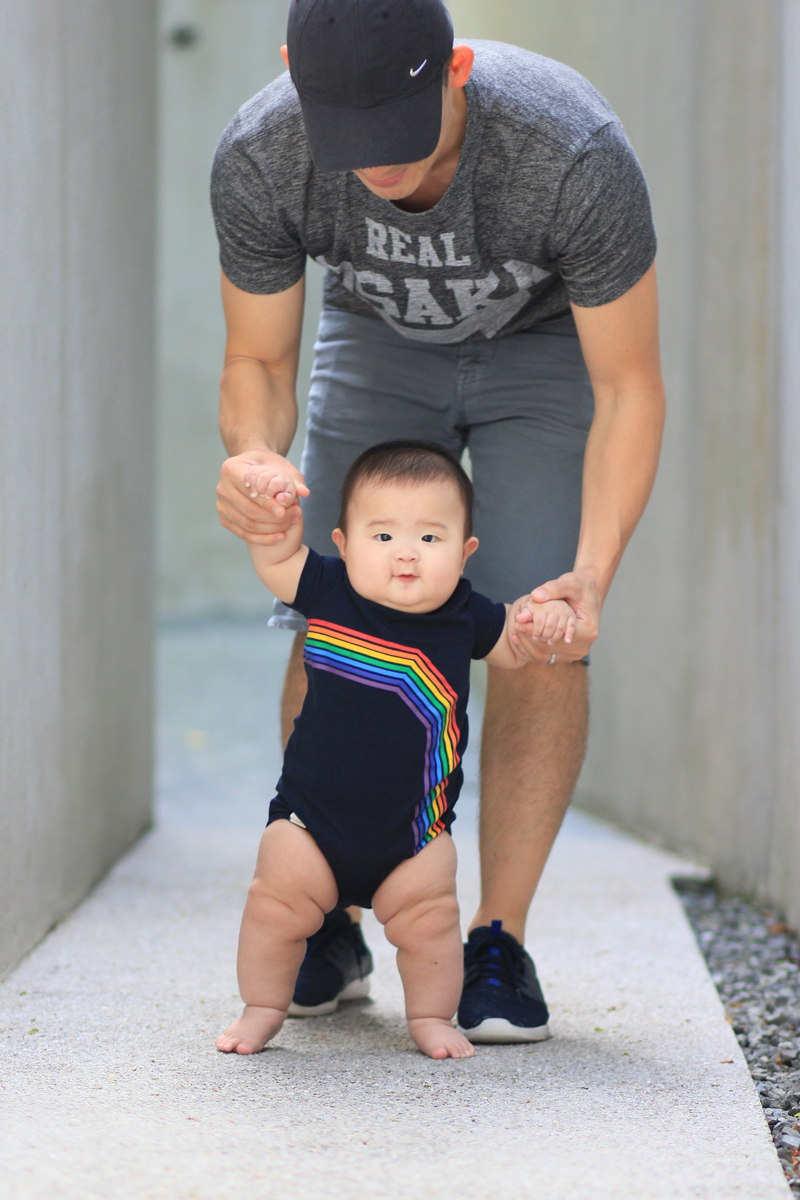 6 - I'm sure you get asked this alot... why are your babies all so chubby??
Haha. I guess it's in the genes?! Both Dylan and I were chubby babies! (And he used to be in TAF Club in primary school! Remember back in those days when chubby kids were made to exercise during recess? So poor thing.) So yes I'm convinced it's the genes (more his than mine)! I hope he doesn't read this haha!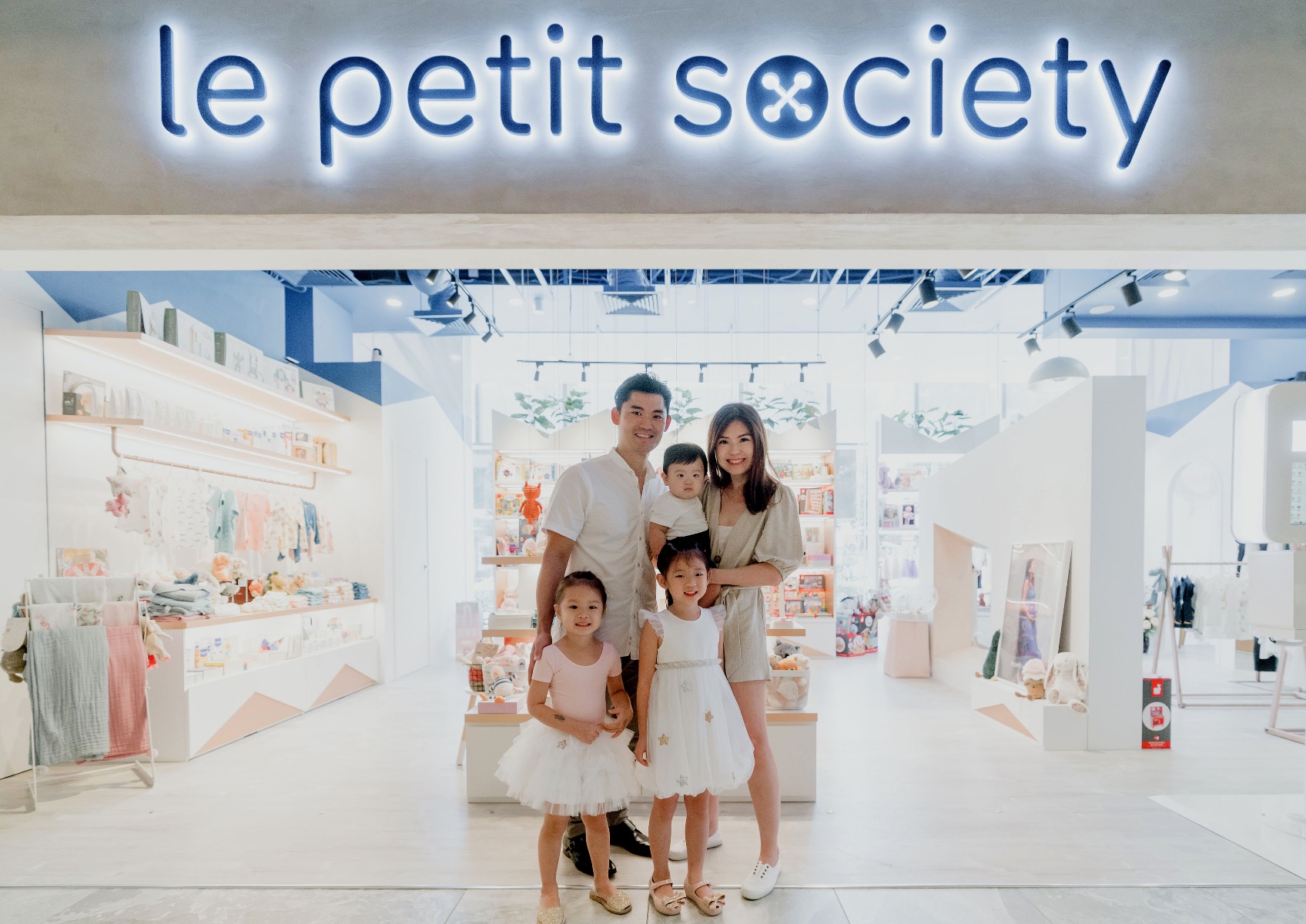 xxx
When you get to know Robyn better, it is clear why the brand stands for the values we are known for. If you have any questions of your own for Robyn, drop us a message on Instagram Stories and she'll be answering them there.
Because when women support each other, incredible things happen.
Living the Look
Robyn : Tie-Strap Black Ladies Swing Maxi Dress,
Rylee, Skyler, Kyle : Baby Rainbow Romper in Dark Navy, Cobalt Blue Girls Dress with Tassels, Cami Ivory White Girls Dress with Tassels
Mama + Mini Capsule 2 collection is designed for ladies from all walks of life with comfort, style and function in mind. Besides allowing mothers to coordinate with their children, another key focus of this collection is versatility. The pieces are made for all mothers with a majority of them being maternity and nursing friendly as we are with you at every stage of your motherhood journey.
{SHOP Mama + Mini}