07 March 2019
Sharon on her near-death journey to Motherhood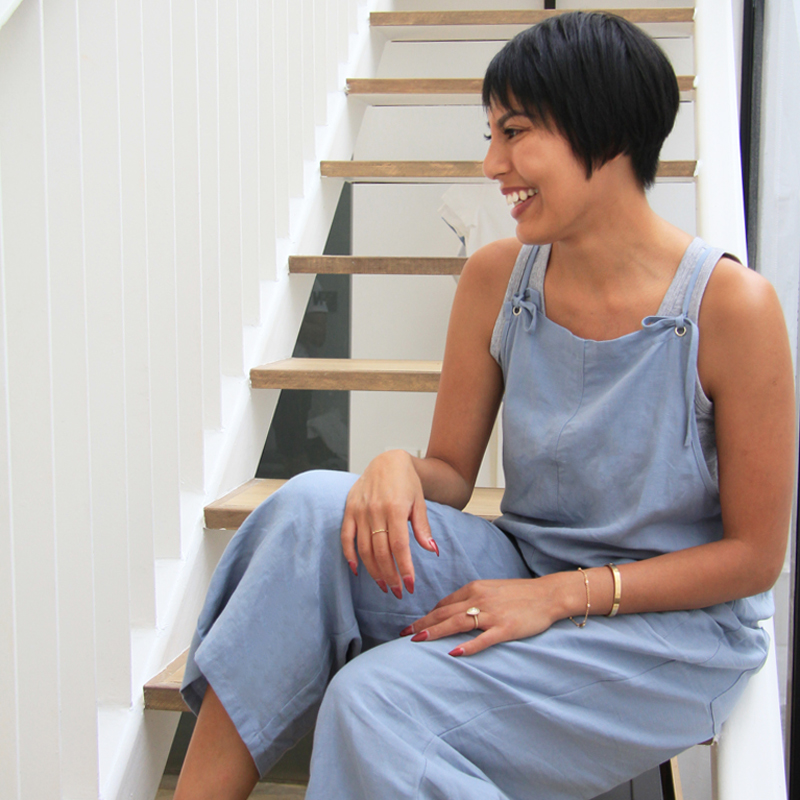 When you think of Motherhood, one word that comes to every mama's mind is "life-changing". But when we heard Sharon Pakir's story of her journey in Motherhood, it made our hair stand. It was LIFE-HOLY-SMOKES-CHANGING. Australia-based Singaporean Founder of The Trailblazer Tribe and executive coach, dancer and owner of Spin City Dance, found herself at the brink of death during the 29th week of her pregnancy with her second baby, Harry.
Juggling her own recovery, a rough start with her premature baby, an older toddler's needs while running two businesses away from home was not an easy feat. From her courage, inspiring #truthbombs and life hacks she shares through her brilliant coaching work over at The Trailblazer Tribe, we are delighted to share Sharon's thought-provoking story that has since made us rethink our lives.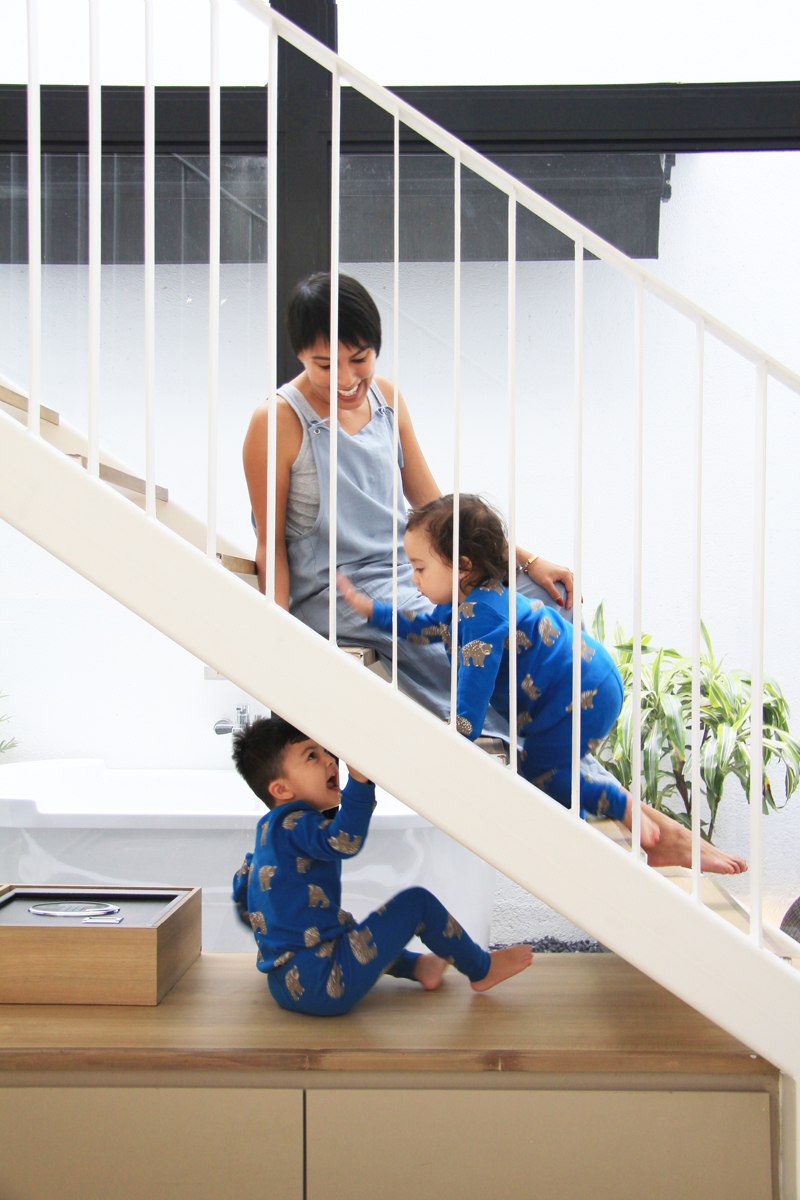 1 - Best Advice you have ever received.
The best advice I've ever received with regard to motherhood is - YOU DO YOU. Do what's right for you, because a happy and healthy mother is best for baby and child. Need a break? Take one. Need time out? Organise for help. Get enough sleep, as well as mental, emotional and physical nourishment to ensure my fulfilment, so I can have a full cup to nurture my children from. Additionally - this also encompasses making the choices that are right and unique for our own family - there's no right and wrong way. You do you. So simple! But so perfect!
2 - How do you balance Motherhood and work?
Being a dual business owner means I have to work hard and the juggle is real, but it's also made it very simple for me to make decisions around the volume of work I choose to take on, and the choices I have around prioritising my time with my kids. For me, number 1 priority is to make sure I make these decisions with a clear head and a full heart, and I'm not operating from external stresses or anxieties and fears. This way, whatever my current model of work vs motherhood is, it is one that I've consciously made, and one I can stand by. This alleviates all stress and mum-guilt.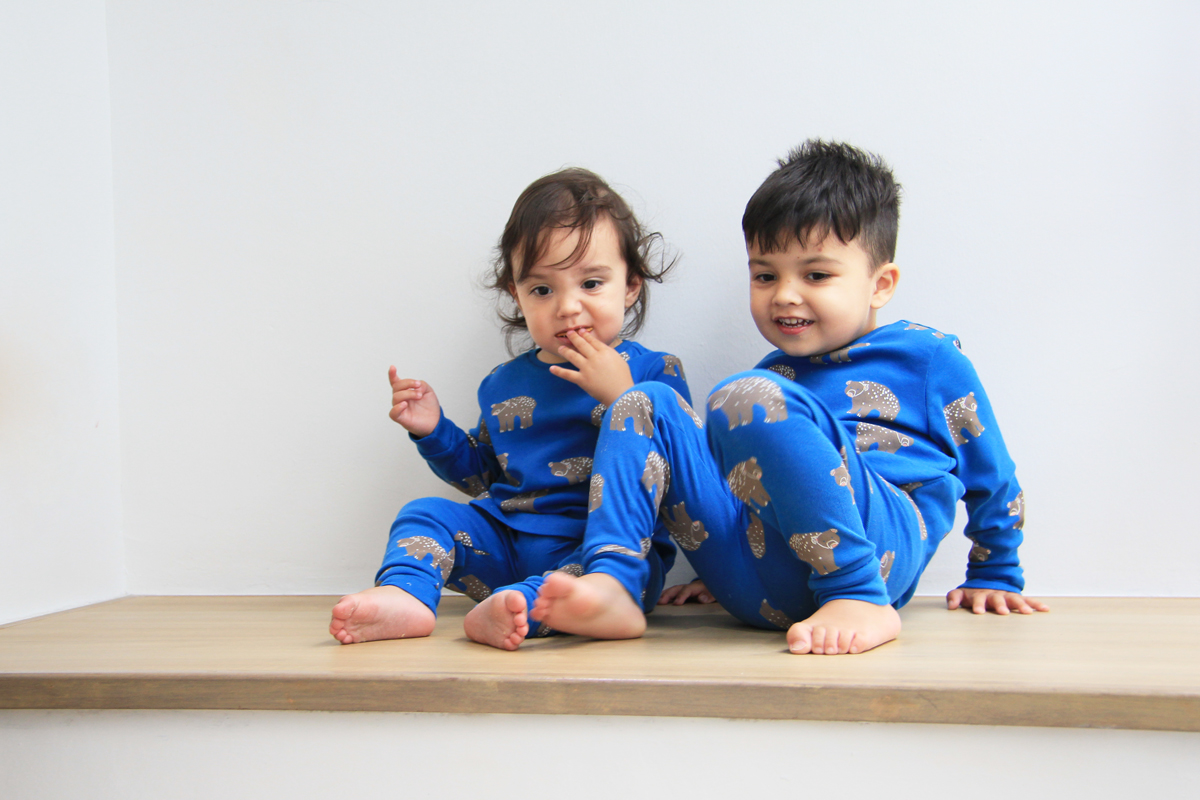 3 - Hardest part about Motherhood...
My hardest road in motherhood? Without a doubt the delivery of Harry, my younger child. He erupted in a 29 week delivery from a uterine rupture, and we were both on death's knell. We spent most of the next year living in or navigating hospitals and doctors, and it was incredibly hard to manage my own really poor health and tough recovery with having an 18 month old at home and a very premature baby in the NICU. The sheer heartbreak of the situation will always stay with me, and I will always feel anguish over the fear of losing my baby and losing my will to live. Motherhood puts us in situations that are so incredibly heartfelt, and it reminds us of our mortality and humanity. The constant responsibility we have to protect our kids crossed with our helplessness in these situations is very difficult. I think any mother knows this feeling when our babies are sick!
4 - Best Part about Motherhood...
Oh! The kisses. The wrapping of little arms around your neck. The moments where you witness them growing into GOOD human beings and you can barely believe your hard work is paying off. The moments when they make you laugh so hard. It's all pretty wonderful.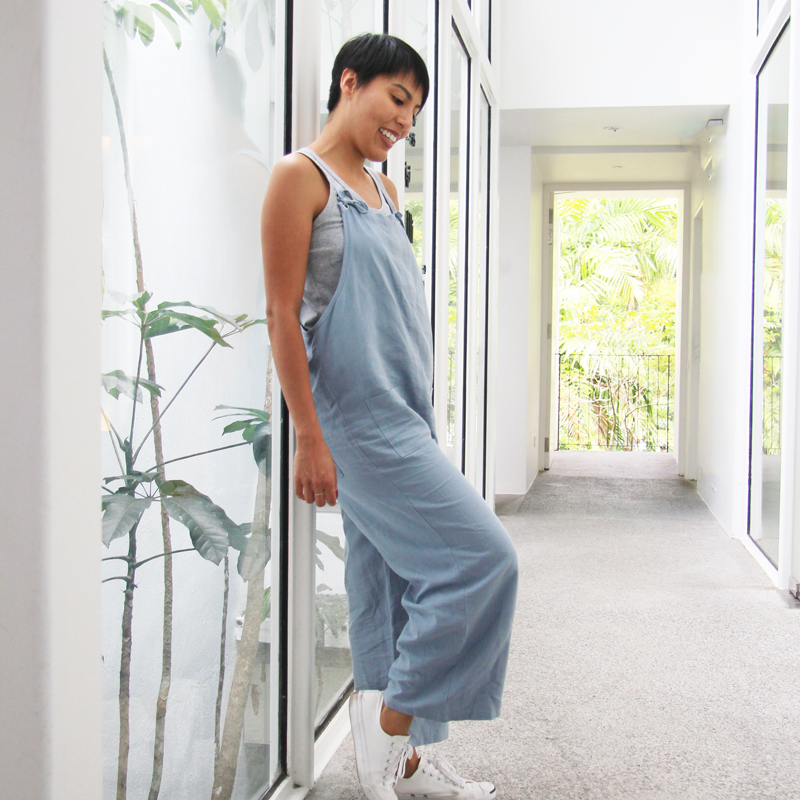 5 - What's your self-care routine?
I am always reflecting. My work as a coach means that I am always doing internal work to make sure I am in a good headspace for my clients, and I've realised that this practice has been integral to being a happy parent. I reflect every single day, I journal and plan forward, I check in with my heart all the time. I detach from negative opinions and influences around my parenting, and I learn from the wise parents who have done it before me. All this makes me feel very empowered as a mother, and it's what is the start of all other self care for me (good food, great skincare, exercise, hobbies, and fulfilling work).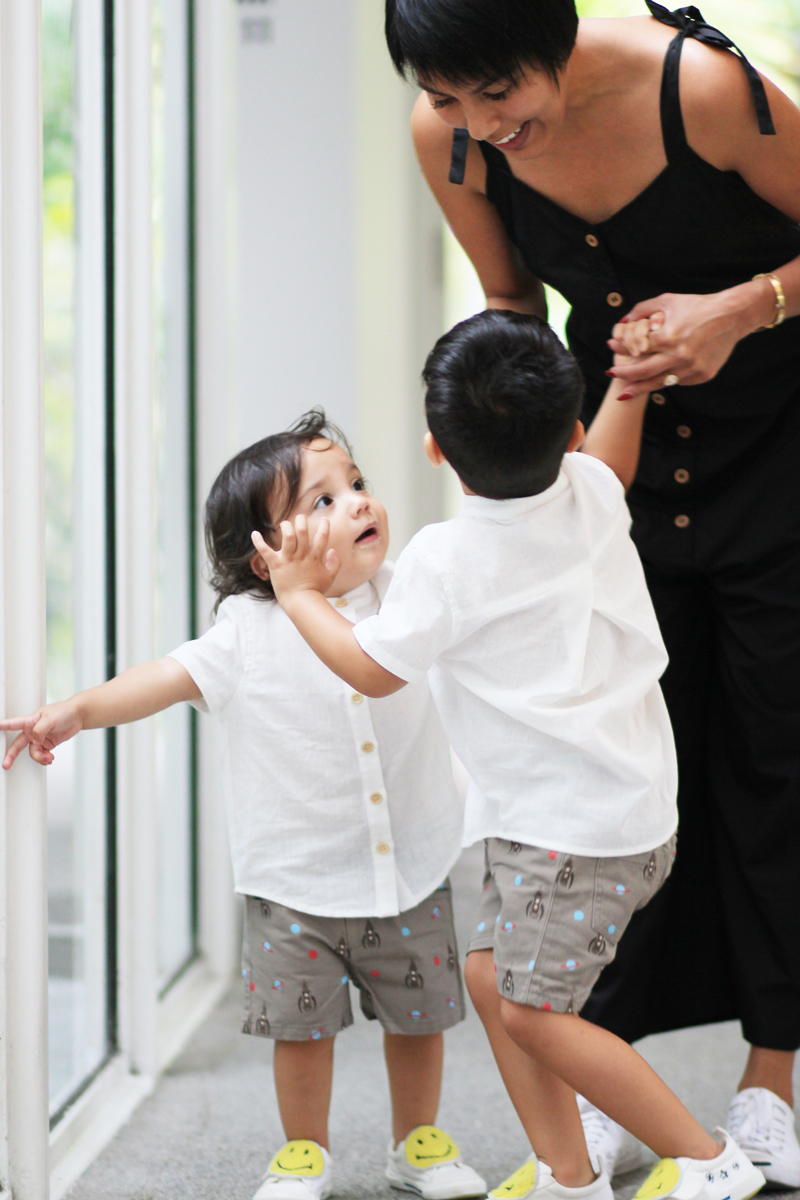 6 - When do you feel most empowered?
I feel most empowered when I know that I have impact on those around me. Thus my roles as a coach at The Trailblazer Tribe, as a parent, as a friend... they all are very meaningful to me as I want to bring my energy to all those who meet me! I love lending the energy of empowerment to exhausted new parents, assuring them they're doing a great job. I love the lightbulb moment that unfolds when helping clients and friends sort their mental tensions out. I love knowing that imparting the joy of the arts helps people heal from their life's pain. This empowers me.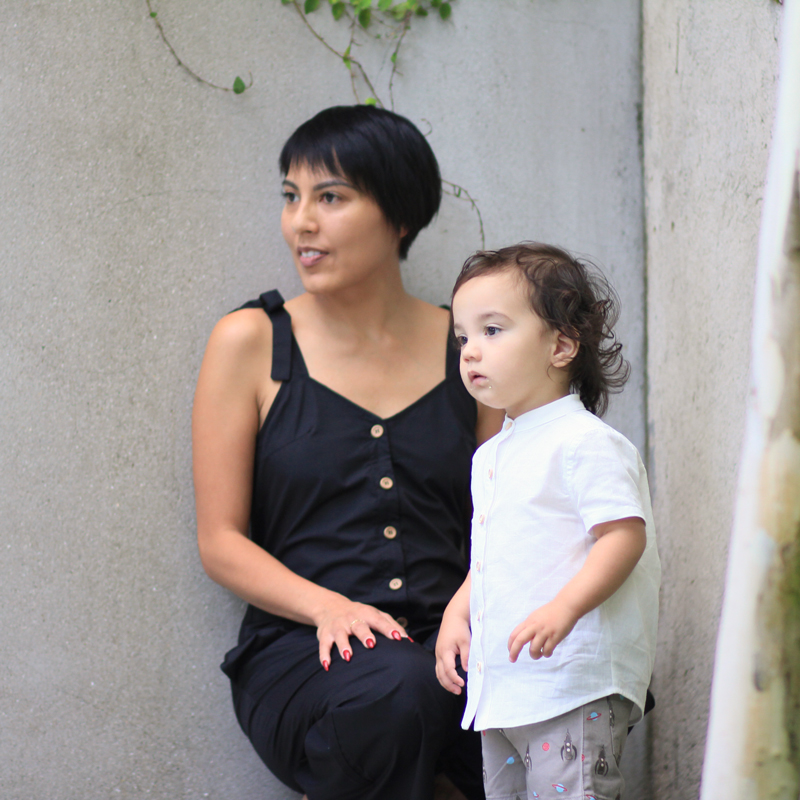 7 - What do you miss most raising your kids away from "home"?
Oh, everything. I bring them back to Singapore 4 times a year, so that we can soak up as much of its goodness as possible. It's the Asian kampung mentality, the exuberance of a large extended family, the amazing melting pot of food and cultures that come with being from a VERY mixed race family (Indian, Chinese, Peranakan). The celebration of the different traditions, and of course, the language diversity. Singapore is a brilliant, easy, safe, clean place to bring up kids, so I miss it every single day.
***
Living the Look
Sharon : Light Blue Ladies Long Overalls + Jersey Melange Grey Ladies Tank Top , Tie-Strap Black Ladies Flare Leg Jumpsuit
Harry & Charlie : Kids Long Sleeve Organic Pyjamas Set in Bear Print, Linen Short Sleeves White Boys Shirt with Cross Pleat Back Details + Boy Bermuda in Rocket Print
The Collection
Mama + Mini Capsule 2 collection is designed for ladies from all walks of life with comfort, style and function in mind. Besides allowing mothers to coordinate with their children, another key focus of this collection is versatility. The pieces are made for all mothers with a majority of them being maternity and nursing friendly as we are with you at every stage of your motherhood journey.
{SHOP Mama + Mini}