06 March 2019
Zhing on working with Le Petit Society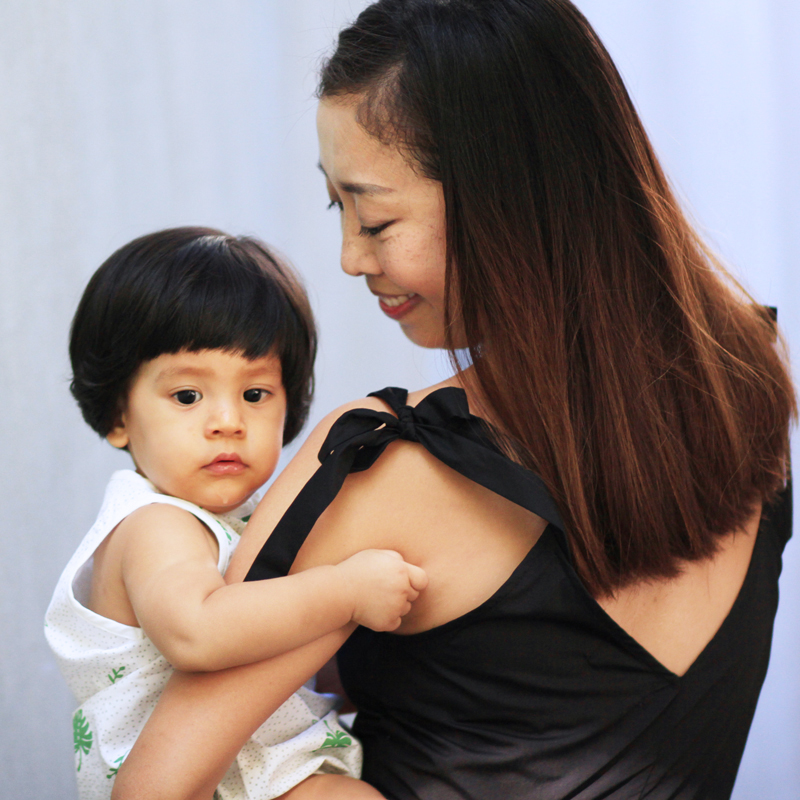 Zhing Allender, Le Petit Society's own staffer, is a mama of two boys Blake (6 year old) and Blair (1 year old). She has been with the brand from the start and the longest standing employee at the moment. Her job scope includes managing the brand's social media account (hello captions-captain!), coordinating the marketing efforts and test-driving the samples before they go into production. Even after years of rolling up her sleeves and working in Le Petit Society, she was very very happy behind the scenes. The idea of being featured has not crossed her mind. But Robyn, convincing as always, made a compelling argument that this was a perfect time to (awkwardly) step in front of the camera and talk about Motherhood and work, a topic that through the years has changed so drastically but is still so close to her heart.
1 - Best Advice you have ever received
Surround yourself with the best of the best. I absolutely adore the company I am with. As with your wardrobe, friends come and go but when you surround yourself with positivity and inspiring people, they always come through for you. I never end my day without feeling absolutely supported and loved by the amazing family and friends I have corralling around me and my boys. It is the absolute best feeling ever.
2 - The biggest misconception about me...
...is that I got my act together. I really don't but I try to pick my battles and truthfully it is humanly not possible to do it all. So to me, done is better than perfect. ALSO BIG MISCONCEPTION that I'm always smiley. I'm not. Ask my husband.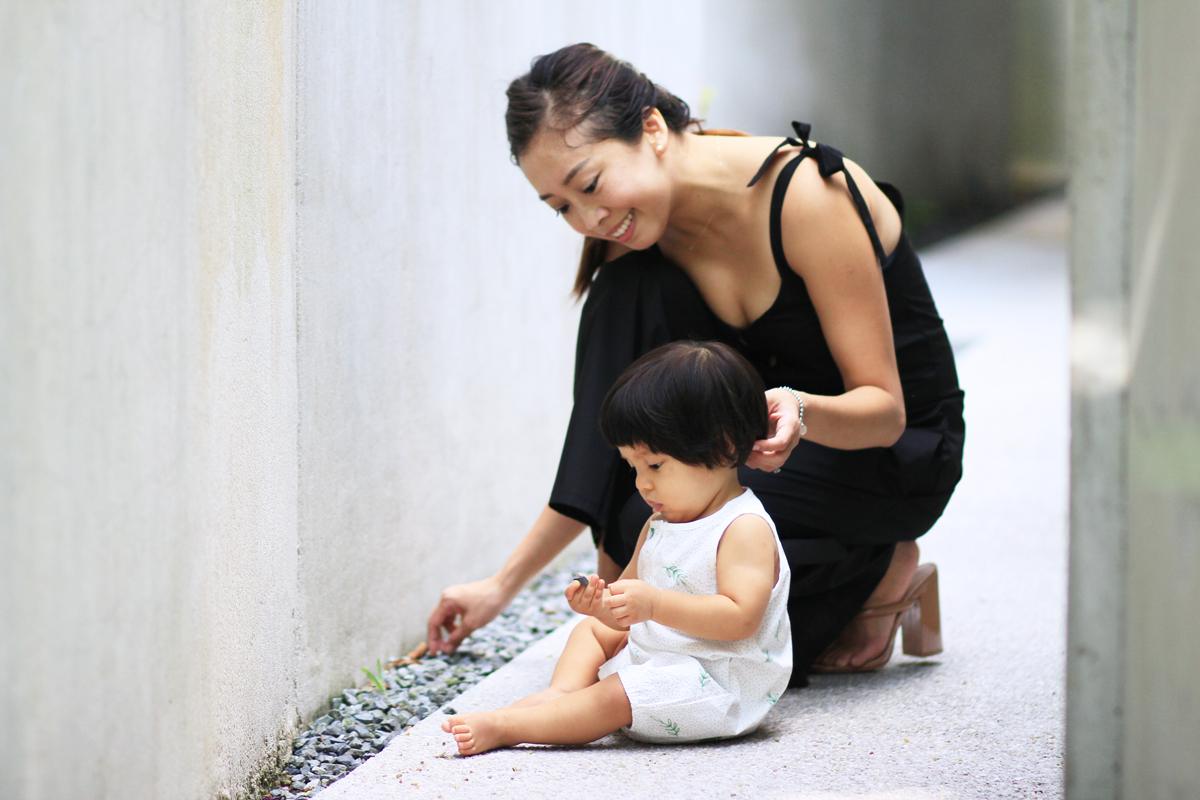 3 – Working for Le Petit Society ...
When I first joined Le Petit Society. I was 31 and more than a little excited that my child was starting kinder, on the cusp of "freedom" and yet overwhelmed by the idea of balancing motherhood (hah! Little did I know…) and going back to work. I wanted to be around for Blake and yet I missed working so Le Petit Society was a good starting ground. Something new, something flexible and very close to my heart. Below was right before I started working when Blake took some pictures for our Whimsical Safari capsule collection in 2014.
Fast forward 6 years, the company is a very different one from when I started. We have an office bursting with staff, two shops and way bigger online presence and my then-baby is now a big boy and we just welcomed another boy into our lives. My work perks include being able to work on the go (continued working when my husband's work took us to Japan / UK for months), flexible working hours and influencing decisions in our clothes (if you see any monochrome and pockets, I claim all credit. Thank you!)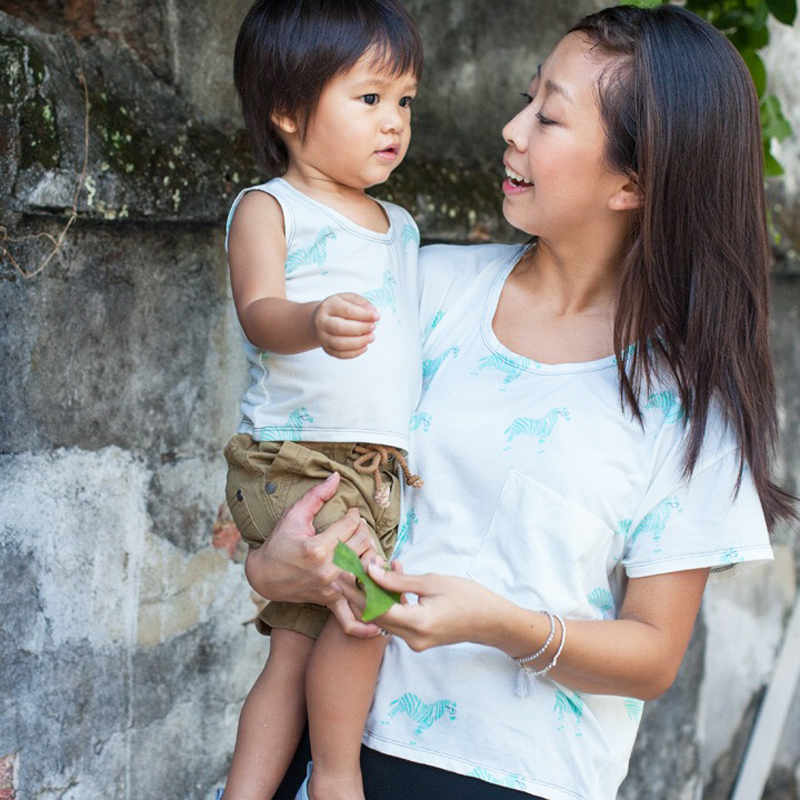 4 – Work vs no work…
Everyone talks about about achieving work-life balance (yes! It helps to talk about it!) but going at it at lengths seem pointless given that that point of balance and compromise is so different for everyone. I appreciate that I have the opportunity to work on ME all while nurturing my boys. Before I had them, I've always been busy socially, working (I was a wedding planner!) and traveling extensively so I was adamant that bit of me still matters.
With new responsibilities as a mom, I felt like working helps maintain that broader perspective in life. Disclaimer: I still try to Dr. Google when my child has night terrors or is behaving like a brat. But I don't have the luxury spending the whole day obsessing over it. Also, I get to establish new relationships that are completely not linked to my kids. I am proud of the growing team we work with. Half of them are younger than I am and gives a fresh outlook in dress style and changes the way I work. Being at work also gives me a break from being a full time mama! I always find myself coming back home and loving them a bit more at the end of a work day!
My mother spends time with Blair twice a week so when Blake is in school, this is my golden window to work! I try to fit in as many team and client-facing meetings as I can in those mornings and the rest of the time, work in between naps and after bedtime! In between, we fit in coffee runs, park time and fixing meals for the ever hungry troops. So multi-tasking is my middle name. Also to speak the obvious, a little bit of extra money on the side is an added bonus!! I love it when I can say to the boys "Ok! This vacation is on me!"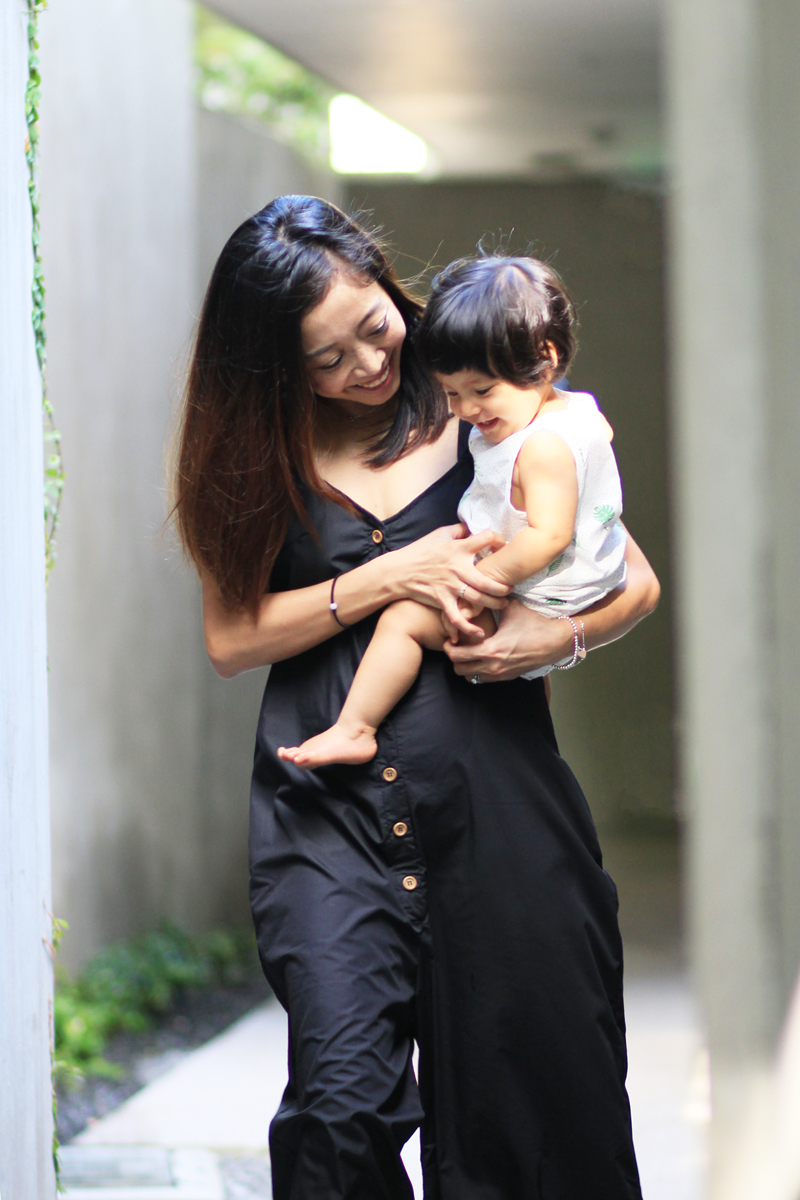 When styling this campaign, we had an epihany that we wanted to feature real moms and their kids! It was our opportunity to get to know our customers better and from asking them some basic questions, we have learnt so much more than we already know about life. In the next few days, we will be featuring 7 other moms, their little ones and their journey to motherhood.
We would love it if you read something that you love and share it with someone that needs to hear it in life. As always, we welcome comments and suggestions on how to move forward supporthing this amazing community of mothers on social media! You can chat with us around the clock at @lepetitsoceity on Instagram and on Facebook. We are here for you, mamas! You got this!
Living the Look
Zhing : Tie-Strap Black Ladies Flare Leg Jumpsuit
Blair : Woven White Baby Romper with Tropical Leaves Print
The Collection
Mama + Mini Capsule 2 collection is designed for ladies from all walks of life with comfort, style and function in mind. Besides allowing mamas to coordinate with their children, another key focus of this collection is versatility. The pieces are made for all mums with a majority of them being maternity and nursing friendly as we are with you at every stage of your motherhood.
{Shop Mama + Mini}